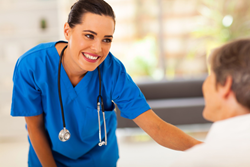 Many times insurances companies can compromise the treatment of recovering addicts by only covering outpatient rehabilitation.
Philadelphia, PA (PRWEB) June 19, 2015
In Lebanon county there have already been five overdose deaths, making the fight for government grants to cover extensive heroin rehabilitation programs even more imminent among treatment centers in Pennsylvania, who will reap the rewards of Gov. Tom Wolf's expanded budget for addiction treatment and recovery, according to Witf on May 30th. 62 out of 76 drug treatment facilities in Pennsylvania have applied to receive grants to expand their treatment programs. The grant pool totals $5 million and was proposed by governor Wolf directly in response to the growing opiate epidemic in Pennsylvania. Drug Rehab Philadelphia is a drug and alcohol rehabilitation center in Pennsylvania. The drug treatment facility is hopeful Pennsylvania's legislatures new initiatives to combat heroin addiction and substance use disorders will continue to improve as addiction begins to be widely accepted as a treatable disease by officials and the public.
Witf quotes secretary Gart Tennis, "The fact that we received a request from 62 countries confirms the critical need for these intensive treatment services across the state. We are pleased with the overwhelming response from our county drug and alcohol directors to seek these resources to help fellow Pennsylvanians with drug and alcohol addiction."
The grants come as a direct response to increased levels of heroin abuse and dwindling resources for drug and alcohol treatment centers in Pennsylvania to respond. Most of the grant funds are slated to cover the costs of extended residential intensive treatment, and will also provide resources for prevention education, medication, and drug counseling.
Drug Rehab Philadelphia offers the full spectrum of addiction treatment in Philadelphia. The treatment center is hopeful the state government will continue to support addiction professionals as they attempt to tackle the heroin epidemic head-on. An associate from Drug Rehab Philadelphia comments, "These grants can literally mean the difference between life and death for patients who have been previously denied inpatient, or extended, rehabilitation. Many times insurances companies can compromise the treatment of recovering addicts by only covering outpatient rehabilitation. These grants will cut out the middleman, allowing us, as addiction professionals, to administer the precise treatment regimens without cost barring treatment."
Drug Rehab Philadelphia is an addiction treatment center dedicated to providing the best drug and alcohol addiction treatment for their clients. The center for addiction treatment provides clients with inpatient medical detox, inpatient and outpatient rehabilitation, specialized programs including heroin and alcohol rehab in Philadelphia, and offers meditation, yoga, and acupuncture sessions.
For more information about Drug Rehab Philadelphia call (267)351-8139 or visit http://www.drugrehabphiladelphia.net/.