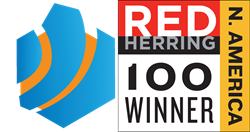 We believe ComputeNext embodies the vision, drive and innovation that define a successful entrepreneurial venture.
Bellevue, WA (PRWEB) June 09, 2015
ComputeNext announced today that it is a Red Herring Top 100 North America award winner. The Red Herring Top 100 North America awards recognize the leading private companies from the region, celebrating these startups' innovations and technologies across their respective industries.
ComputeNext was selected as a Top 100 winner because the company brings a unique cloud brokerage platform to the market. Its Global Cloud Marketplace is a platform which enables cloud service commerce, provisioning, and management from providers in over 40 locations worldwide. This platform is also available as a white-label solution which can be offered as a Marketplace-as-a-Service or a custom deployment for telecommunications companies, service providers, and large IT resellers/distributors. The platform can be rapidly deployed and customized for partners based on the cloud platforms, products, and services they wish to offer.
Red Herring Top 100 America enlists outstanding entrepreneurs and promising companies. It selects the award winners from approximately 1,200 privately financed companies each year in the US and Canada. Since 1996, Red Herring has kept tabs on these up-and-comers. Red Herring editors were among the first to recognize that companies such as Facebook, Twitter, Google, Yahoo, Skype, Salesforce.com, YouTube, Palo Alto Networks and eBay would change the way we live and work.
"In 2015, selecting the top achievers was by no means a small feat," said Alex Vieux, publisher and CEO of Red Herring. "In fact, we had the toughest time in years because so many entrepreneurs had crossed significant milestones so early. But after much thought, rigorous contemplation and discussion, we narrowed our list down from hundreds of candidates from across North America. We believe ComputeNext embodies the vision, drive and innovation that define a successful entrepreneurial venture. ComputeNext should be proud of its accomplishment, as the competition was very strong."
Sundar Kannan, CEO and Founder of ComputeNext, said, "We're delighted to be recognized as an industry leader with this prestigious award. This year we have been rapidly growing and making a huge impact in the cloud brokerage segment. This award recognizes ComputeNext's ability to offer a robust cloud marketplace solution for our customers that enables them to compete in the rapidly changing market and drive new revenue streams."
Red Herring's editorial staff evaluated companies on both quantitative and qualitative criteria, such as financial performance, technological innovation and intellectual property, DNA of the founders, business model, customer footprint and addressable market. A review of the track record and standing of startups relative to their sector peers, allowed Red Herring to see past the "buzz" and make the list a valuable instrument of discovery and advocacy for the most promising new business models in North America, complement this assessment of potential.
ABOUT COMPUTENEXT:
ComputeNext is a Bellevue, WA based cloud brokerage company pioneering how organizations search, discover, procure, and provision cloud infrastructure with a unique multi-cloud marketplace. As a leader in cloud service brokerage, ComputeNext enables end-to-end transactions across platform agnostic infrastructure. Holding the belief that a few cloud providers cannot satisfy the world's computing demands, our mission is to promote choice and efficient computing through federation. This new ecosystem shares and optimizes cloud infrastructure and services to bring unprecedented business development opportunities and cost savings for both data centers and IT organizations.