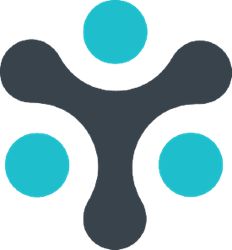 We want to improve efficiency with an intuitive online solution and we intend to do just that with InfoSnap.
Austin, Texas (PRWEB) June 10, 2015
School Administrative Unit (SAU 41) in Hollis, New Hampshire, will transform student registration with a customized online solution. InfoSnap's award winning integration with PowerSchool, SAU 41's student information system, will effectuate real-time, on-demand data transfer between the two systems. The solution will streamline student data collection, improving business processes for administrative staff.
"The paper-based registration process was burdensome and time consuming for our school staff and families. We want to improve efficiency with an intuitive online solution and we intend to do just that with InfoSnap," said Richard Raymond, Technology Director at SAU 41.
The electronic format will allow families who have more than one child in the district to 'snap' data from one student to another. The use of SmartForm™ technology, an intuitive tool built into the solution, will collect relevant data based on previously entered information or choices (grade, activities, medical history, etc.). The data submitted by families is reviewed and formatted to meet the district's policies and then delivered into PowerSchool, resulting in up-to-date, accurate records on the first day of school.
"We are going to be able to provide our families with a convenient method to enroll and register their children. Our district will also implement the Payment Management Service feature from InfoSnap for administrators to easily collect, distribute, and report on all fees and donations at the time of form submission," notes Raymond. SAU 41 collects payments for school related expenses such as sports, graduation, class dues, etc.
Online Registration via InfoSnap will be available in July. Further information for completing the necessary data into InfoSnap will be sent to families via Alert Now in June.
About InfoSnap
InfoSnap®, Inc. is the leading provider of cloud-based registration management solutions, including online Application, Admissions, School Choice/Lottery, New Student Enrollment, Annual Student Registration, and Staff Registration, designed specifically for Pre K-12 independent, charter, and public schools. All solutions are backed by dedicated solution specialists, supporting both administrators and families. InfoSnap was founded in 2000 and serves a growing client base of 10,000+ Pre K-12 schools around the world. For more information, visit InfoSnap.com.