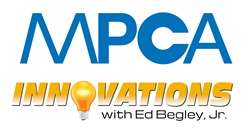 Mesa, AZ (PRWEB) June 10, 2015
MGC Pure Chemicals America, Inc., announced today that they will be featured in an upcoming episode of Innovations with Ed Begley Jr, airing 3rd QTR 2015, via Discovery Channel. Dates and show times TBA.
In this segment of Innovations, viewers will learn about MGC Pure Chemicals America, Inc. (MPCA), innovators in high purity chemicals since the 1980s. Audiences will be educated on MPCAs manufacturing capabilities, which include creation of the highest purity stabilizer-free hydrogen peroxide and ammonium hydroxide in the world.
The show will focus on MPCA's primary business: the manufacturing of Ultra-Pure Hydrogen Peroxide and Ultra-Pure Ammonium Hydroxide used in the cleaning of silicon wafers and related semiconductor devices in the U.S.
"Many of the leading Semiconductor device and wafer manufacturers depend on MGC Pure Chemicals America, Inc. for our superior quality, technical support and leading customer service," said Company CEO Yasuaki Matsumi. He further stated, "Our continual focus is on meeting and exceeding our customers' expectations. We are looking forward to sharing our story on such a great program as Innovations TV hosted by Ed Begley Jr."
"Hydrogen Peroxide poses a low environmental load," said Amanda Sweeney, Producer for the series. "MPCA continues to develop and produce the highest available purity of Ultra-Pure Hydrogen Peroxide and Ammonium Hydroxide. We are excited to enlighten our viewers on the amazing things they're doing for the industry and the environment."
About MGC Pure Chemicals, Inc.:
Over 20 years ago, Mitsubishi Gas Chemical Company, Inc. decided to expand to the United States to meet the growing demand for chemicals for the electronic industry. In 1995 MGC Pure Chemicals, Inc. began building their facility in Mesa Arizona. Shortly afterward MGC Pure Chemicals America, Inc. started expanding as they introduced ultra-pure Hydrogen Peroxide to the market, and have continued expanding as business grows. MGC Pure Chemicals, Inc. now serves most of the leading companies in the semiconductor industry as new technology and innovations drives the Company toward vastly improved product quality. For more information, visit: http://www.mgcpure.com.
About Innovations and DMG Productions:
Innovations, hosted by award winning actor Ed Begley, Jr., is an information-based series geared toward educating the public on the latest breakthroughs in all areas of society. Featuring practical solutions and important issues facing consumers and professionals alike, Innovations focuses on cutting-edge advancements in everything from health and wellness to global business, renewable energy, and more.
DMG Productions (responsible for creating the Innovations show) includes personnel specialized in various fields from agriculture to medicine, independent films to regional news and more. Field producers work closely with experts in the field to develop stories. This powerful force enables DMG to consistently produce commercial-free, educational programming that both viewers and networks depend on.
For more information visit: http://www.InnovationsTelevision.com or contact Amanda Sweeney at: (866) 496-4065 x 824 or: Amanda@InnovationsTelevision.com.