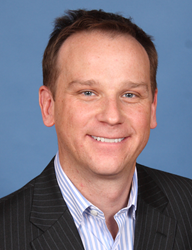 Jade has been instrumental in driving a client-centric culture that allows us to be an agile and innovative partner to our clients.
New York, NY (PRWEB) June 10, 2015
Kantar Health, a leading global healthcare consulting firm, today announced that it has promoted Jade Cusick to head its new global Client Consulting group as Chief Client Officer. The expanded group will ensure that Kantar Health delivers a seamless experience to its clients across business units and geographies.
"We all know that in today's dynamic environment, healthcare companies need a global partner that can help them solve their most challenging business questions. But more importantly, our clients rely on us to be proactive and add value," said Lynnette Cooke, Global CEO, Kantar Health. "Jade has been instrumental in driving a client-centric culture that allows us to be an agile and innovative partner to our clients."
Cusick, who joined Kantar Health in 2001, was previously Chief Client Officer of Kantar Health's Americas business unit. In his new position, Cusick will oversee regional and global consulting teams and liaise with other Kantar and WPP operating companies to develop joint strategies to drive revenue and growth.
"Jade is a collaborative and inspirational leader, and I'm excited to have him lead our Client Consulting group in raising the bar even higher with our clients," Cooke said. "We have such a broad offer and a deep set of expertise. With Jade at the helm, every engagement will be supported by the best team of experts, and our clients will receive unsurpassed commercial and scientific insights."
About Kantar Health
Kantar Health is a leading global healthcare consulting firm and trusted advisor to many pharmaceutical, biotech, and medical device and diagnostic companies worldwide. It combines evidence-based research capabilities with deep scientific, therapeutic and clinical knowledge, commercial development know-how, and brand and marketing expertise to help clients evaluate opportunities, launch products and maintain brand and market leadership.
Kantar Health deeply understands the influence of patients, payers and physicians, especially as they relate to the performance and payment of medicines and the delivery of healthcare services. Its 600+ healthcare industry specialists work across the product lifecycle, from preclinical development to launch, acting as catalysts to successful decision-making in life sciences and helping clients prioritize their product development and portfolio activities, differentiate their brands and drive product success post-launch. Kantar Health is part of Kantar, the data investment management division of WPP. For more information, please visit http://www.kantarhealth.com.