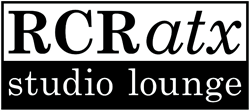 The RCRatx Studio Lounge is the natural next step in our evolution as a media and information service company. - Jeff Mucci, CEO, RCR Wireless News
Austin, Texas (PRWEB) June 10, 2015
RCR Wireless News, a leading source of wireless, telecom and mobile technology news and actionable information since 1982, announces the Grand Opening of the RCRatx Studio Lounge on Wednesday, June 17, 2015. The opening event of the home of RCRtv, video production, event and networking facility in East Austin, TX will feature live music and a livestream of Jim Patterson, an industry veteran, innovator and former president of Sprint's multi-billion dollar wholesale service division.
"Our mission is to connect our readers and clients with industry leaders, creators, innovators and newsmakers," said Jeff Mucci, RCR Wireless News CEO and Editorial Director. "The mobile information, communication and technology (ICT) industry is evolving into a software, cloud and big data based economy with a need to attract the Millennial Generation workforce while retraining existing employees. Similarly, RCR Wireless News is evolving by creating and distributing original multimedia content while finding new ways to engage the communities we serve. RCRtv and the RCRatx Studio Lounge are natural next steps in our evolution as a media and information service company."
The RCRatx Studio Lounge will provide our community with:

Authentic networking, learning and entertainment experiences
Original RCRtv content creation and storytelling opportunities
Grassroots ability to showcase how mobile technology is radically changing the world in which we live and work
According to RCR Wireless News Vice President and General Manager, Kyle Welch, "The RCRatx Studio Lounge is a place for RCRtv and our clients to create original video content, engage with industry experts and reach one of the largest industry communities.The Grand Opening event will give people an opportunity to experience how the facility, housed in a former artist studio and gallery, captures the funky East Austin vibe with graffiti murals, and modular studios to inspire creativity and bring energy to our productions. It is open to technology creators, makers and innovators as well as industry associations to host events and produce their own video content for distribution on social media, web and TV channels. We offer clients a professional production environment coupled with access to scriptwriters, producers, video editors and post production video finishing to help them tell compelling stories."
"The RCR Studio Lounge concept is not limited to Austin, TX," said Sean Kinney, managing editor for RCR Wireless News. "We have the ability to take the same professional production capabilities on the road. It is a scalable, creative engine that will provide content creation, networking and educational opportunities from the places we travel to meet with innovators, disruptors, creators and newsmakers, worldwide."
RCRatx Studio Lounge Open House schedule:

August 19 - Austin, TX - Open House - Speaker and Entertainment TBD.
Get involved:

RCRatx Studio Lounge - RCRtv Guide (all times Central Standard Time - GMT-1)

Coders - Fridays at 10:00 a.m.
NFV/SDN Reality Check - Fridays at 11:30 a.m.
HetNet Happenings - Fridays at 1:00 p.m.
• IoT Innovations - Thursdays at 11:30 a.m.

Gigs Series
Digs Series
How it works Series
Tower Stories
RCR Wireless News and its career affiliate, Telecomcareers, highlights:

RCR Wireless News was founded in 1982 as an industry leading news and information source.
Approximately 70,000 actively engaged daily newsletter subscribers and 110,000 weekly job update newsletter subscribers
250,000 monthly website sessions generating over 500,000 monthly pageviews
More than 5,000 YouTube videos have driven 3.3 million lifetime minutes of video watched and 1.6 million video views.
Over last 30 days, the RCR Wireless News YouTube Channel has generated more than 65,000 videos viewed and more than 24335,000 minutes of video watched.
Telecomcareers has more than 240,000 searchable telecom, mobile and wireless industry professional resumes including in excess of 7,000 tower climber resumes.
For more information about RCR Wireless News, RCRatx Studio Lounge or RCRtv, watch this promotional video about RCRtv.