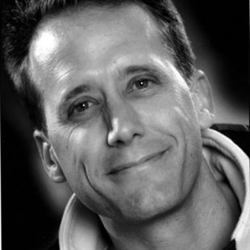 "This is what a real company feels like," Van Cleve said during his due diligence analysis of Craftsman
ORANGE COUNTY, California (PRWEB) June 10, 2015
Craftsman Republic™, a worldwide installation company for the home-improvement industry, today announced a $2.5 million funding round led by angel investor Grant Van Cleve, the president-elect of Tech Coast Angels and founder of VCInvest. Craftsman Republic will leverage the funding round to expand its first-of-its-kind network of manufacturers, mass retailers and contractors in the home-improvement industry, and launch U.S.-based marketing initiatives to further brand development. In addition, Van Cleve joins the company's board of directors.
"Grant's extensive leadership experience, strong record of investing in out-performing companies, in-depth understanding of B2B services and experience in construction sectors makes him a vital addition to our board," said Todd Banhidy, CEO and COO of Craftsman Republic. . "We look forward to benefitting from his advocacy of Craftsman Republic throughout the United States and internationally due to Mr. Van Cleve's strong international and intercultural links. I am personally grateful that a man of his caliber also shares deeply in the values our company holds dear. It all makes for a great match and significant synchronicity."
Van Cleve is the managing director of VCInvest, a global early-stage/growth venture capital investor, business accelerator and real estate developer. Through VC Invest, he has brought scores of products and services to market with a broad geographic and market footprint. In addition, he serves as the president-elect of the Orange County, California chapter of Tech Coast Angels, the largest angel investor group in the United States. Its 300+ members provide funding and guidance to high-growth companies in the USA and beyond.
"Craftsman Republic is doing for the B2B home-improvement industry what ServiceMaster did for the homeowners' insurance industry," Van Cleve said. "B2B companies in this ecosystem, such as manufacturers of appliances or big box retailers of electronics, are turning to the expertise of companies like Craftsman Republic to be their invisible, yet formidable link to providing consumers with service and repair for their products. Craftsman Republic is well ahead of this trend – in fact, an originator of this model."
With the promise of "Saying Goodbye to DIY SM," Craftsman Republic introduced its B2B platform in 2012. The model empowers manufacturers and retailers – both ecommerce and traditional "brick and mortar" – in the home-improvement industry to offer consumers exceptional, reliable in-home installation, maintenance and support services, fulfilled through a vetted network of licensed contractors. Market testing has proved this model increases the sales of products because it removes Do-It-Yourself fears, relieving and enabling customers to focus on product purchase and usage.
"This is what a real company feels like," Van Cleve said during his due diligence analysis of Craftsman Republic. "This is a company with real clients, real international software, real contractors, real metrics, meeting a real need in the international marketplace, and with a unique story going back 30 years."
About Craftsman Republic
Craftsman Republic™ is a worldwide installation company comprised of more than 90,000 Craftsmen in 35 trades spanning the $2.3 trillion dollar international home-improvement industry. Craftsman Republic is reinventing home-installation services by creating the only platform for manufacturers and retailers to offer installation services alongside their home-improvement products. This concept enhances their value proposition among the influential Do-It-For-Me consumer. Learn more at craftsmanrepublic.com, or contact Todd Banhidy, CEO/COO at todd(at)craftsmanrepublic(dot)com, or David J. Przeracki, Esq., Vice President of Legal Affairs and Investor Relations at david(at)craftsmanrepublic(dot)com. The Company's Safe Harbor Statement can be viewed at craftsmanrepublic.com/safeharbor.