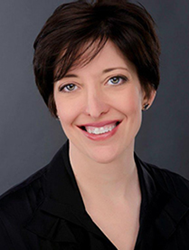 "I admire the great work that TSPE does to support the engineering profession and STEM outreach. I'm honored to accept this award and humbled by the recognition" – Julia Harrod, PE, F.NSPE
Austin, Texas (PRWEB) June 17, 2015
MWM DesignGroup is pleased to announce that Julia Harrod, President and CEO of MWM DesignGroup, Inc., has been named "Engineer of the Year" by the Texas Society of Professional Engineers (TSPE). This annual award honors a Professional Engineer who has demonstrated significant professional contributions, community service, and technical achievement. The National Society of Professional Engineers previously honored Ms. Harrod with the "Professional Engineers in Private Practice Merit Award" in 2012, and recognition as Fellow of the Society in 2013.
As President of MWM DesignGroup, a multi-disciplinary firm providing civil engineering, architecture, land surveying, landscape architecture, and permitting services throughout Texas, Ms. Harrod's career trajectory and success attest to her energy and determination. She began work at MWM DesignGroup in 1990 as a civil engineering technician, working her way up to President of the firm by 2007.
Among the highlights of her career at MWM are her self-started initiatives to implement procedures to increase effective communication within the organization, improve the company's quality of service, and develop an MWM community culture of continuous improvement. In addition, she has been committed to the betterment of the engineering profession as a whole, and to the promotion of careers in engineering to schoolchildren throughout Central Texas – efforts celebrated in her recognition as "Engineer of the Year".
ABOUT MWM DESIGNGROUP, INC.
Founded in 1980 in Austin, Texas, MWM DesignGroup, Inc. is a multi-disciplinary firm that provides integrated client-focused civil engineering, land surveying, architecture, landscape architecture, and permitting services throughout Texas. Whether working sole-source, or in concert with other firms, MWM provides an integrated approach that minimizes project completion times, maximizes cost efficiencies, and produces consistent, quality results. MWM's work focuses on projects that enhance the community, including parks, schools, transit, public safety, and infrastructure projects for clients throughout Central Texas. For more information about the firm, please visit http://www.mwmdesigngroup.com.