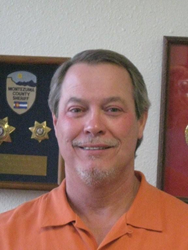 "I truly believe that the majority of overseas travel destinations are like destinations in the U.S. There are certain areas that are safe to visit, and those that you should stay away from, and the key is knowing what places to avoid," notes Shetler
(PRWEB) June 11, 2015
The summer travel season is upon us and with airfare prices dropping and a strong U.S. dollar holding steady, both business and leisure travelers are making plans for that long-awaited destination trip. Seemingly daily travel threats by terror groups like ISIS, however, and increased global travel warnings and alerts may have many travelers considering a staycation rather than making international plans.
"I truly believe that the majority of overseas travel destinations are like destinations in the U.S. There are certain areas that are safe to visit, and those that you should stay away from, and the key is knowing what places to avoid," notes Michael D. Shetler, CEO of Shetler Security Services who provides global security solutions for entities worldwide.
From the sublime to the ridiculous, Shetler smiles when stating the obvious: "It should probably go without saying that people should avoid such known hotspots in the world as the Ukraine, Iraq, Syria, Afghanistan and North Korea."
Other business and tourist destinations are not so cut and dry. On the U.S. Department of State website (http://travel.state.gov/content/passports/english/alertswarnings.html) both "Travel Warnings" (which include serious situations such as unstable governments, civil war, ongoing intense crime or violence, or frequent terrorist attacks) and "Travel Alerts" (short-term events like demonstrations or disturbances because of an election; a health alert, or an elevated risk of terrorist attacks) are listed and constantly updated according to global security conditions.
With this information in mind, Shetler advises NOT traveling to the following countries this summer unless it's absolutely a necessity.
Algeria
Burundi
Central African Republic
Honduras
Kenya
Lebanon
Mexico
Nepal
"Again, critics will always disagree and there's a chance you can be killed in Detroit just as easily as Mexico, but there's a reason these destinations are prominent on the State Department's list, and savvy travelers should always be equipped with as much information as possible, and also heed the warning when Applicable," explains Shetler.
Shetler also recommends downloading The State Department app Smart Traveler, which gives users access to frequently updated destination information, travel alerts, warnings, maps and U.S. embassy locations (http://www.state.gov/r/pa/ei/rls/dos/165020.htm).
For Americans traveling abroad for work, Shetler recommends using the company's resources to know what possible dangers await. Companies with a large American presence overseas will have Security Operating Procedures (SOP) in place, and companies like Kroll (http://www.kroll.com/) provide highly-detailed risk management reports for sophisticated business travelers.
"Just as ISIS is able to recruit disenfranchised individuals in America, our homeland security issues and border crisis problems have become an international story with terror cells around the globe retaining close ties to their homelands and not really assimilating into their new locales," notes Shetler. "It's up to all of us to be wary and maintain your vigilance, whether you're traveling to one of our world's hot zones, or just staying close to home for a staycation."
-30-
Shetler Security International provides security services for some of the most well-known financial institutions in the United States, private companies, universities and large events. Their staff has over a century of supervisory and executive command level law enforcement experience. This extensive and diversified combination of training, education and experience positions Shetler Security International to conduct expert consultation, evaluation, assessment and implementation of a wide variety of security industry needs, including guard and roving patrol, corporate and executive security, diplomatic and foreign theater security and technology solutions. For more information, please visit: http://www.shetlersecurity.com.