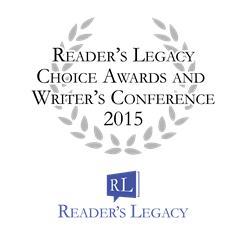 We built ReadersLegacy.com to make a difference.
(PRWEB) June 11, 2015
The Reader's Legacy Writers Conference brought together best-selling authors from the NY Times, LA Times, Wall Street Journal, and Amazon in an intimate setting, and gave them a forum to share real experiences and insight on writing and marketing a best-selling book. The faculty consisted of world-renowned authors, speakers, bloggers and experts who were hand selected for their successes and their ability to share valuable information with attendees whose dreams include becoming a best-selling author.
Award winners included: Claude Hamilton for Toughen Up; Elizabeth McCormick for The Pilot Method; Chris Swanson for TinMan to IronMan; Brian Carruthers for Building an Empire; Esther Spina for The Ambitious Woman; David Long for Built To Lead; Jordan Adler for Beach Money; Steve Alten for Vostok; Nicholas Boothman for How to Make People Like You in 90 Seconds or Less; Orrin Woodward for And Justice For All.
In addition to presenting the first annual Reader's Legacy Choice Awards, Reader's Legacy announced the launch of their new social media platform, Readerslegacy.com. Readers will begin by building a virtual version of their personal library, adding the books they've read, following their favorite authors, writing on the wall of other book lovers and commenting thoughts on their latest read. Published authors can connect with readers through customized Author Pages, and upcoming Author's Buzz program launching at the end of summer 2015.
Founder and CEO, Ken Dunn, has been quoted stating, "We built ReadersLegacy.com to make a difference. People who love books now have a community to meet others and expand their experiences and knowledge."
An exclusive 200 people were in attendance for their first year of the event. With the mass amount of positive feedback and the quantity of presale tickets sold at the event, Reader's Legacy plans to be at 1,000 attendees for the Reader's Legacy Choice Awards 2016 event.
Pre-sale tickets for the Readers Legacy Choice Awards and Writers Conference are now on sale at Early Bird prices. Please go to http://readerslegacychoiceawards.com/ for more details and to purchase tickets and VIP upgrades for the conference.
About Reader's Legacy:
A company dedicated to changing the way people write, read and experience books, Reader's Legacy is disrupting the publishing industry by providing solutions and resources to bridge the modern-day virtualization wave. Through this focus they have created ReadersLegacy.com, a social media platform for readers and authors to connect over their mutual love of literature. Now, they are one of the most inexpensive online book retailers and offer free books to those who interact on the site via their exclusive currency referred to as LitCoins.