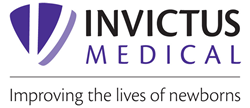 San Antonio, TX (PRWEB) June 10, 2015
Invictus Medical, the San Antonio, Texas-based medical device company dedicated to providing newborns with healthy early developmental milestones, has appointed Dr. Richard S. Wayne to the position of Medical Director. Wayne, certified by the American Board of Pediatrics, brings more than 40 years of pediatric care experience to Invictus Medical.
Wayne currently serves as Professor of Pediatrics at Baylor College of Medicine in San Antonio. He received his medical degree from the Medical College of Alabama and completed his pediatric residency at Brooke Army Hospital. He also is the former chief administrator of the former CHRISTUS Santa Rosa Children's Hospital, now the Children's Hospital of San Antonio. Wayne also served on the clinical faculty at the University of Texas Health Science Center at San Antonio for 36 years.
"Dr. Wayne is such a highly regarded children's health expert, and having him join Invictus Medical as our medical director is a huge indicator of our progress," said Tom Roberts, Invictus Medical President and CEO. "His expertise and passion for the health of young children will serve the company – and most importantly the babies we are working to help – extremely well."
As medical director for Invictus Medical, Wayne will bring added clinical expertise to the Invictus Medical team. He stressed his excitement at the chance to work with such outstanding professionals.
"For someone like me who has spent decades focused on improving healthcare for children, working with this company to further the development of technologies that could have a profound positive impact on children is a wonderful opportunity," Wayne said. "They clearly share my mission to do everything we can to improve care for children."
Invictus Medical recently received clearance from the U.S. Food and Drug Administration to market its first product, the GELShield™, an extracranial pressure-relief device which has been highly anticipated by neonatal intensive care unit (NICU) professionals across the country. The company also recently secured the worldwide commercialization rights from Northern Illinois University for a second innovative technology aimed at making NICUs more conducive to newborn infants' cognitive development.
About Invictus Medical
Invictus Medical is a San Antonio, Texas-based medical device company that aims to ensure that children are able to attain their developmental milestones. As evidenced by their award-winning innovations, Invictus Medical has been at the forefront of pediatric care since its founding in 2012. Invictus Medical is a privately held company. For more information about Invictus Medical, please see http://www.invictusmed.com. For more information about the GELShield™, please see http://www.invictusgelshield.com.