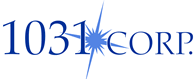 Holbrook noted "In 1031 CORP., I find a great combination of professional, ethical business practices, technical expertise, and an intense focus on great customer service, along with a team-centered atmosphere and thoughtful leadership. I feel extremely
Collegeville, PA (PRWEB) June 10, 2015
1031 CORP. announced the addition of Felip Holbrook, CES®, EA and the opening of a Yakima, Washington branch office to expand its Pacific Northwest footprint.
Holbrook brings nearly two decades of experience facilitating real and personal property 1031 exchanges to the expanding exchange team at 1031 CORP. Holbrook has been named Vice President and will serve as an Exchange Officer for transactions in the Yakima office as well as for some complex transactions in other company locations. Based on his technical expertise and his recent experience in the accounting industry, Holbrook will chair the company's Education Committee, assist the company's Audit and Risk Management Committee and serve on the Reverse Exchange Team.
Holbrook most recently worked a business consultant with accounting firms Moss Adams and Durrett & Associates. As an Enrolled Agent, Holbrook has prepared federal and state tax returns for individuals, businesses and not-for-profit entities, and has specialized in trust and estate compliance reporting.
He is a member of the Federation of Exchange Accommodators, where he served for many years on the Certification Council which administers the Certified Exchange Specialist® Program. He is also a member of the Washington Association of Accountants, the Yakima Estate Planning Council, and an associate member of the Yakima Association of REALTORS®, where he was twice named Affiliate of the Year.
1031 CORP. specializes in the facilitation of IRC section 1031 tax-deferred exchanges of business use and investment assets. In its capacity as a qualified intermediary, 1031 CORP.'s team of Certified Exchange Specialists® has assisted thousands of taxpayers preserve the equity in their investment and business use assets and acquire replacement property that better fits their needs and wants. 1031 CORP. employs numerous procedures to ensure the security of clients' funds, including on-line account viewing capabilities, account statements directly from the depository and Qualified Escrow Accounts.
"I have known and respected Felip as an industry colleague and friendly competitor for many years. I had the pleasure to work with Felip on the CES® Certification Council of the Federation of Exchange Accommodators (FEA) and had the opportunity to see his work ethic and attention to detail first hand. Felip's professionalism, knowledge of section 1031 and his commitment to the 1031 industry are unmatchable. I have no doubt Felip will be a valuable team member and help 1031 CORP. continue on its growth plan." said Margo McDonnell, CES®, President, 1031 CORP.
Holbrook noted "In 1031 CORP., I find a great combination of professional, ethical business practices, technical expertise, and an intense focus on great customer service, along with a team-centered atmosphere and thoughtful leadership. I feel extremely fortunate to be part of the 1031 CORP. family."
In April 2014, 1031 CORP. opened its first Pacific Northwest office in Bend, OR.
About 1031 CORP.
Serving as a nationwide qualified intermediary for 1031 tax-deferred exchanges since 1991, 1031 CORP. strives to provide a superior exchange experience for its customers and their advisors. Every Exchange Officers is a Certified Exchange Specialist® and has the experience and expertise to facilitate even the most complex exchange transaction, including reverse, improvement and personal property exchanges. Additional information can be found at http://www.1031CORP.com.