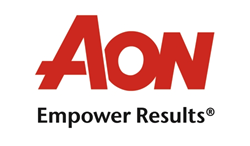 The survey results are striking. There is a clear trend of centralisation at multinationals, yet it isn't yet flowing through to the way that employee benefits are managed
London (PRWEB UK) 18 June 2015
Aon Global Benefits, the UK's Global Benefits advisors of Aon plc (NYSE: AON) has found in its worldwide survey that the increasing trend for multinationals to centralise employee benefits decisions to Centres of Excellence (CoE) is having a limited impact on operational realities. The 2015 Aon Global Benefits Survey shows that a lack of centrally held benefits information is blocking strategic priorities, while benefit administration is draining resources. What's more, most organisations are adopting a 'just enough is good enough' attitude to most areas of employee benefits management.
The research also shows that traditional multi-national pooling is on the wane, while captive funding for insured benefits and other financing initiatives are increasing.
Aon's 2015 Global Benefits Survey had responses from 184 Global Benefits and Rewards specialists around Europe representing many of the largest multinational organisations in the world.
Carl Redondo, Leader of Aon's Global Benefits practice in the UK, said, "The survey results are striking. There is a clear trend of centralisation at multinationals, yet it isn't yet flowing through to the way that employee benefits are managed. There appears to be an increase in the influence of Global Centres of Excellence but the vast majority of decisions are still being taken by local stakeholders. The data also shows us that the effectiveness of Centres of Excellence is generally is being restricted by a lack of up to date information and administration activities".
The 2015 Aon Global Benefits Survey shows five clear conclusions:

The market trend of increasing centralisation of benefits management is ahead of the operational reality. Decision making at most multinationals has heavy involvement from local stakeholders. Aon's survey shows that 40% make mainly local decisions, while 15% make total local decisions. At the other end of the scale, just 7% make total global decisions.
There are clear opportunities in all areas of benefit plan management to improve efficiencies and drive savings: the survey shows a lack of excellence in the management of plans and with most organisations using the 'just enough is good enough' approach, meaning opportunities are lost. Nearly 65% agree their plans are only fit for purpose.
Benefit administration issues are a resource drain, which is likely to get worse as the trend of centralisation continues. As benefits expertise is removed locally, global Centres of Excellence are increasingly taking responsibility for all areas of plan management and administration. The Study highlighted benefits administration and a lack of information as key challenges for respondents.
Most organisations report a lack of centrally held benefits information, which is a barrier to driving strategic priorities. Strikingly, fifty-six percent don't have a global benefits database yet see reviewing benefits in key countries as one of the top ranking priorities for the next 12-24 months.
The popularity of multinational pooling looks to have peaked as organisations move to Captives and other financing initiatives to improve efficiencies. The Study highlighted that less than 10% of participants without an existing pool are looking to implement a new pool and only 1/3 of those with a pool are actively keeping the structure under review.
Redondo said, "With such high participation, the study has given us some rich insight into how employee benefits are being managed globally as well as the priorities and challenges faced by these teams. The stand out message is that whilst organisations are building the infrastructure to manage employee benefits globally we are still in a transition to that model. As they go through this, Global Benefits teams are being hampered by a lack of data and administration, reducing overall effectiveness.
"The trend towards benefits Centres of Excellence is a positive step to improving the governance and effectiveness of benefit programmes around the world. However, the Study highlights that establishing one is only the start of the journey; significant change management is then needed to drive value from the new model."
For more information contact letstalkbenefits(at)aon(dot)co(dot)uk.
ENDS
About Aon Employee Benefits
Aon Employee Benefits is the largest employee benefits consultancy in the UK. It is passionate about working with employers to deliver innovative, sustainable and engaging benefits solutions that are the best fit for clients' objectives and budgets. Whether a client is a large corporate or SME, no matter where it is located and what industry it specialises in, Aon's established reputation means it can negotiate the best employee benefits package.
It provides specialised consultancy services, design, implementation and support to clients along with developing benefits technology solutions in-house. Products and services include:

Revolutionary and award-winning Bigblue. A platform that encompasses all benefits and all platforms, in one place with single sign on
Health and risk benefits broking, consultancy and administration, including Trio, our innovative broking solution for SME clients
Defined contribution pensions including auto-enrolment consultancy solution Simplyblue and our off the shelf proposition Littleblue
Online reward hub Bigblue, also provides central access for employees to all areas of pay and reward
Award-winning flexible benefits, total reward and benefit communications consultancy, technology and administration
All of the above services are provided in the UK and globally with our international benefits solutions from 500 dedicated offices in over 130 countries, encompassing 65,000 professionals.
About Aon
Aon plc (NYSE:AON) is a leading global provider of risk management, insurance brokerage and reinsurance brokerage, and human resources solutions and outsourcing services. Through its more than 69,000 colleagues worldwide, Aon unites to empower results for clients in over 120 countries via innovative risk and people solutions. For further information on our capabilities and to learn how we empower results for clients, please visit: aon.mediaroom.com/
Follow Aon on Twitter: twitter.com/Aon_plc
Sign up for News Alerts: aon.mediaroom.com/index.php?s=58