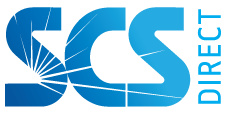 Bonassar commented, "There is an energy and excitement to joining a growing company. Building a legal department that is customized to the specific needs of SCS is a challenge I truly look forward to."
Milford, Connecticut (PRWEB) June 12, 2015
Howard Greenspan, owner of SCS Direct Inc., a consumer products company based in Milford, Connecticut proudly announces the addition of Joseph Bonassar, who will serve as in-house General Counsel.
In this capacity, Bonassar will be responsible for overseeing and identifying the legal issues in all departments and their interrelation, including licensing, design, public relations, sales, distribution, credit, finance, human resources, production, as well as corporate governance and business policy.
Joe has a successful track record in Contract Management and Negotiation, M&A, strategic partnerships, distribution, antitrust/competition, compliance, IP/Licensing, litigation and more. He has held previous posts at Sikorsky Aircraft as part of a large corporate team, and also smaller, popular brands such as Carvel Ice Cream. He has led legal teams for international companies including Neopost USA, and Konica, and recently operated his own successful legal practice specializing in small growing companies. Joe has an engineering degree from Lehigh University, and a Law Degree from the University of Connecticut.
"I am very pleased that Joe is joining SCS as General Counsel," said Greenspan, adding, "I'm confident that his expertise will afford us the opportunity to better manage the expansion of our licensing and celebrity endorsement partners."
SCC Direct continues to enjoy a growing portfolio of business partners with the most recent addition of Discovery Communications' Animal Planet and celebrated children's author and illustrator Eric Carle licenses as well as Harold Silverman, author of The Pill Book.
Bonassar commented, "There is an energy and excitement to joining a growing company. Building a legal department that is customized to the specific needs of SCS is a challenge I truly look forward to."
About SCS Direct Inc.:
SCS Direct Inc., founded in 1998, started as a niche marketing company focused on a single category. After more than two decades, SCS Direct has evolved into a robust consumer products powerhouse that develops best of breed products across the Toy, Baby, Housewares, Home Improvement and Outdoor Living categories. Their innovative line of unique products are purchased and enjoyed by consumers not only in the United States but across the globe. SCS Direct tasks the design teams to develop unique concepts and to seek out hard to find categories of merchandise to bring to your doorstep.
SCS Direct was recently ranked #296 on the Inc. 500 List of America's Fastest Growing Companies and continues to grow year after year. It is their award-winning products, unique mix and "ear to the ground" approach that keeps them relevant in the ever-changing retail environment. Visit http://www.scsdirectinc.com for additional information.
# # #
Media Contact: Denise Hawkins, Director of Public Relations, deniseh(at)scsdirectinc(dot)com, 203.951.5936