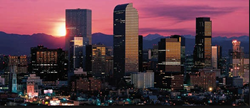 Six months of benchmarking and dozens of great new contacts in two days - best conference of the year.
Dallas, TX (PRWEB) June 19, 2015
Customer Contact Strategies, the leading global provider of work at home and remote working support services, is facilitating three conferences on remote work in Denver this July to address key challenges and priorities of business stakeholders.
July 21, 2015: Virtual Training Design & Deliver Boot Camp- one day session developed specifically for Learning and Development leaders who are charged with transitioning from classroom to virtual and mobile learning. American Express and e2 Efficacy Experts share their insights and experiences.
July 22-23, 2015: Advanced Work at Home Strategies for Contact Centers & Support Functions - two days of deep dive discussions and benchmarking on all areas highly impacted by remote work (virtual performance management, gamification, flexible scheduling, managing remote team members, best in class technologies to support remote employees, transitioning to a digital one-size-fits-all communications platform, equipment and mitigation of security risks). McKesson and Kaiser Permanente share their case studies.
July 24, 2015: Sourcing and Hiring Remote Employees - one day session targeted to recruiting and onboarding professionals responsible for attracting, assessing, hiring, onboarding and retaining remote team members. Teletech and Customer Contact Strategies inspire the group with innovative strategies, and proven results in sourcing and hiring.
All three conferences are being held at the Hilton Cherry Creek. Seats are limited.