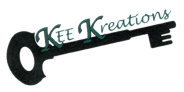 Unique crafts, fresh produce and baked goods are among the items up for grab.
Sacramento, PA (PRWEB) June 11, 2015
Mustard See Mercantile, is an indoor craft show that runs all year long in Frackville, PA at the Schuylkill Mall. It is a family operated store and it is focused on making the customers comfortable and feeling like a member of the family. Unique crafts, fresh produce and baked goods are among the items up for grab.
KEE Kreations, owned and operated by Karen Erdman. KEE Kreations is known for creating memorable and unique interactive art prints. These include, the Bucket List, the Wisdom Tree, the Salvation, the Duck Hunting, the Traveler, the Party Balloons, Rooms in my Heart prints, and many more. Each interactive art print offers a variety of ways to record memories for specific occasions; weddings, birthdays, anniversaries, adventures, etc.
Each print is a copy of an original painting by Karen. It is then reproduced and ready to be used as party ideas, signature posters, adventure logs or journals, and hung then hung on the wall for display in the frames KEE Kreations also offers.
The Mercantile is not just a craft shop, but a fascinating store featuring a large variety of items including farm fresh fruits and vegetables (from the Zimmerman Farm), local honey, wine jelly, handmade items, knitted, crocheted items, furniture pieces, salvaged redo's, unique jewelry, pocketbooks, doggie specialties, KEE Kreations prints and so much more. Check out the Mustard Seed Mercantile, next to Sears at the Frackville Mall.
For more information regarding KEE Kreations' interactive art prints, visit http://www.keekreations.com or email Karen Erdman at karen(at)keekreations(dot)com
To find KEE Kreations as a vendor for Mustard Seed Mercantile, visit the Schuylkill Mall (located in Frackville, PA) or visit: http://www.mustardseedmercantile.com