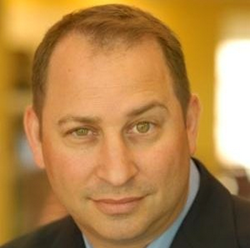 "With LIN Digital taking part in the Digital Content NewFronts for the first time this year, it's a great time to be joining this organization and help drive further success," said Silverstein
Austin, TX (PRWEB) June 11, 2015
LIN Digital, a connected-screen media company that connects brands and audiences through digital experiences, announced the hiring of Jonathan Silverstein as Chief Operating Officer. Silverstein joins LIN Digital from Greatest Common Factory, an Austin-based advertising agency, which he co-founded in 2011.
He will be based in the Austin, TX offices and will report to Robb Richter, Senior Vice President and Chief Digital Officer of Media General, LIN Digital's parent company. Silverstein will be responsible for spearheading the growth and implementation of LIN Digital's media buying, planning, creative and advertising operations to support the company's growing digital media businesses. In this new role, Silverstein will work closely with LIN Digital's Chief Strategy Officer and Chief Revenue Officer to drive innovation across technology, partnerships and customer service to support the company's growing suite of smart and sophisticated products.
Commenting on the appointment, Robb Richter said, "Jonathan brings an incredible amount of business leadership and operations experience, as well as an agency-side background to this newly created role. His 20+ years as an advertising veteran developing successful marketing campaigns, leading teams, executing strategies and optimizing processes will be a great asset for LIN Digital."
"I've worked directly with LIN Digital in the past and have great respect for the unique solutions they deliver in this incredibly dynamic digital marketplace," said Silverstein. "With LIN Digital taking part in the Digital Content NewFronts for the first time this year, it's a great time to be joining this organization and help drive further success."
Prior to Greatest Common Factory, Silverstein was SVP, Group Account Director at GSD&M in Austin where he managed clients such as: AT&T, LLBean, Golfsmith, Toshiba, Dreamworks Animation, United Healthcare, and Southwest Airlines. In that capacity, he was charged with developing new business models within the agency, and received a Forbes Integration Leadership Award for his work managing a 500+ member team on the AT&T account. Prior to GSD&M, Silverstein held roles at Deutsch, J. Walter Thompson, Lowe & Partners/SMS and Bozell in New York.
About LIN Digital
LIN Digital is a connected-screen media company that leverages data and social to deliver the right content, in the right place, at the right time. Our content creation, content distribution and media amplification solutions, which leverage our comScore Top 15 Video Network, Top 15 Mobile Network, and Top 20 Display Network, deliver highly customized and effective digital marketing campaigns for some of the nation's most respected agencies and brands.
For more information, visit http://www.lindigital.com.