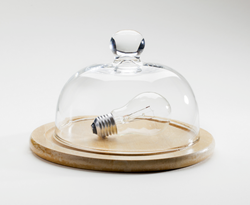 Dallas, TX (PRWEB) June 11, 2015
Intellectual property attorney Darin Klemchuk says aspiring entrepreneurs and start-ups should take several measures to protect their ideas in order to avoid losing all or a sizeable portion of their businesses.
As corporate America continues to downsize, small businesses and start-ups have picked up the slack. Today, small businesses employ nearly half of the U.S. workforce, and popular T.V. shows such as "Shark Tank" and "The Profit" fuel the fires of aspiring entrepreneurs who hope to make it big. "Unfortunately, many entrepreneurs don't take the steps necessary to successfully protect their big ideas," Klemchuk says.
In his new article, 5 Vital Steps Entrepreneurs Must Take to Protect Their Big Ideas, Klemchuk, founder of Dallas intellectual property law firm Klemchuk LLP, offers helpful insight on topics including patents, copyrights, trademark protection and overall business strategy.
Regarding patents, Klemchuk says, "I get it, you have a great idea, but cash is tight right now. However, are you willing to forgo getting a patent and risk someone with plenty of cash taking your idea and fast tracking it to market? Failing to get a patent isn't something money will fix later."
Entrepreneurs should also focus on executing their business strategies with precision from day one. According to Klemchuk, "One of the biggest reasons new businesses fail is when entrepreneurs fail to execute or manage a company well. Many of the people who get shot down on "Shark Tank" don't get a deal for that very reason."
Klemchuk also encourages entrepreneurs to assemble a solid team and not stretch themselves to thin. "Hire the best you can afford when you secure financing, so you have time to focus on the areas of the business where you excel the most," he says.
About Klemchuk LLP
Based in Dallas, Texas, Klemchuk LLP is a full-service Intellectual Property (IP) and Technology law firm.  Klemchuk LLP offers comprehensive legal services including litigation and enforcement of all forms of IP as well as registration and licensing of patents, trademarks, trade dress and copyrights.  Klemchuk LLP also provides a wide range of business and technology services including General Counsel Services, Business Planning and Dispute Resolution and Negotiation.  Klemchuk LLP represents clients in the Northern and Eastern Districts of Texas, as well as throughout the country.  Additional information about the firm and its attorneys may be found at http://www.klemchuk.com.