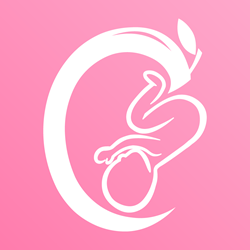 (PRWEB) June 11, 2015
"CaPl" was featured on NewsWatch as part of its monthly AppWatch, which takes a look at the latest and coolest applications on the market for iOS, Android, and Windows. Susan Tropeano, a reporter for NewsWatch and technology expert, conducted the app review and shared with viewers how the My Pregnancy CaPl app is essential for anyone expecting.
Care for expectant mothers is critical. But with so much information out there it's hard to stay on top of what care mothers should be receiving and at what time. Well, the My Pregnancy CaPl app is a great resource for any expecting mother.
After entering all relevant medical information into Pregnancy Capl, the app serves two purposes. First it makes sure users are aware of their risk of developing pregnancy problems. Users are then provided with correct data on what kind of care they should be receiving week to week. This information includes what exams or tests the mother should be getting, what kind of treatment she should be getting as well as information on the stage of their pregnancy. There are 3D animated videos that illustrate the various tests and stages.
Pregnancy CaPl's secondary purpose is to keep mothers informed and prepared for their doctor visits. With CaPl guiding mothers through the process they can be sure the doctor is making the correct decisions for them. The app is not only important for those in developed societies, but it's even more important for those in undeveloped regions as they may not have access to doctors regularly. Pregnancy CaPl goes for $1.99 on iOS and Android devices but is free in Sub-Saharan Africa.
To learn more, visit http://www.myCaPl.com today.
About NewsWatch
NewsWatch is a weekly 30-minute consumer oriented television show that airs on the Discovery Channel and ION Network. NewsWatch regularly features top technology products and services, mobile applications for iOS, Android, and Windows devices, unique and beautiful travel destinations around the world, health and medical tips, and entertainment interviews on the show. NewsWatch airs on the Discovery Channel at 7:00 – 7:30 AM ET/PT.
NewsWatch is located in the greater Washington, DC area and has been on air for over 25 years. For more information or to watch the most recent episode, visit http://newswatchtv.com/appwatch.html.