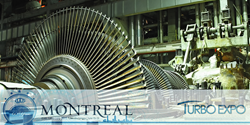 "A must-attend event for turbomachinery professionals,"
Traverse City, MI (PRWEB) June 11, 2015
ASME Turbo Expo will celebrate its 60th year during its four-day exposition, taking place June 15-19, 2015 at the Palais des Congres in Montreal. Recognized as the "must-attend event for turbomachinery professionals," ASME Turbo Expo promises a dynamic keynote session, a technical conference that sets the world standard for turbine technology events, and a premium exhibit hall packed with the latest technologies in turbine products and services.
Joining that exhibit hall is RF System Lab, makers of the high-quality VJ-Advance articulating video borescope. Turbine maintenance experts will be able to do a live demo of the VJ-Advance at RF System Lab's booth, #224, to test out the joy-stick controlled articulation and high-resolution, onboard image and video capture first-hand.
Zack Wessels, RF System Lab borescope expert, will be onsite in the exhibition hall to provide information about how by adding an articulating video borescope to their preventative and corrective maintenance procedures, companies can save a significant amount of money and time.
Interested parties can visit the RF System Lab booth #224 starting on Tuesday, June 16th at 12:00pm for a chance to try out the groundbreaking VJ-ADV.
You can view the 2015 ASME website here.
If you go…
Venue: Palais des Congres
Conference Dates: June 15-19, 2015
Opening Time: Exhibits open 12:00pm on Tuesday, June 16th
Booth: #224
RF System Lab is looking forward to celebrating 60 years of the ASME Turbo Expo. For more information on RF System Lab and the VJ-Advance video borescope, visit the company website or call a borescope expert at (855) 787-6966.