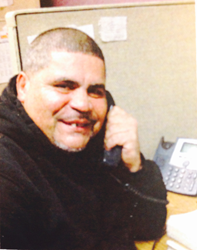 "We know recovery is filled with challenges; with help recovery is possible."
(PRWEB) July 08, 2015
Connecticut Community for Addiction Recovery (CCAR) provides Telephone Recovery Support (TRS), an innovative peer-to-peer support service that offers weekly telephone calls to people in recovery to "check in" and see how they're doing. Recoverees are given support and encouragement as well as information about community resources, 12-step meetings or other supports that may help them maintain their recovery and build recovery capital. Calls are made by trained CCAR volunteers that are, in many instances, in recovery themselves. TRS is offered at all CCAR Recovery Community Centers (RCC), recovery oriented sanctuaries anchored in the heart of the community. TRS helps people stay on the path and enhances the recovery experience for the recoverees as well as the volunteer making the calls.
Beginning in June 2015, interested organizations can purchase the CCAR TRS training to deliver this remarkable recovery support to their constituents. CCAR Recovery Training Center Manager, Stacy Rosay, states, "CCAR is thrilled to be able to provide this service to organizations who want to help people achieve and sustain recovery. By sharing this innovative program, we can reach more people who want to be in recovery but don't know what to do when the struggle gets hard. We know recovery is filled with challenges; with help recovery is possible."
CCAR TRS Manager, Rebecca Allen, has developed trainings, scripts, and forms so organizations can replicate the program easily and without many resources. Even more important is the ability to collect data; and the TRS package includes an easy to use spreadsheet so organizations can track the calls they make. In this day, collecting real time information can demonstrate the impact TRS will make in the lives of people in recovery.
This ground breaking program not only makes a difference in the lives of people receiving the calls, but for those making the calls. CCAR volunteers report feeling a sense of pride in giving back through the calls, making a program like TRS a win win for organizations who provide recovery support services.
Along with TRS, the CCAR Recovery Training Center offers a wide variety of products and services including their nationally recognized Recovery Coach Academy© and supplemental Ethics and Spirituality training programs. CCAR is soon to launch their brand new training entitled, Recovery Coaching for All – a program designed for those working with family members, parents and partners of those in recovery.
Interested agencies and organization can contact CCAR at (860) 244-2227 for more information about TRS or any of the CCAR Training programs.