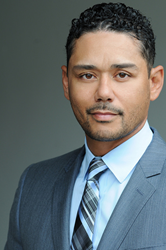 If we foster a landscape in which the small businessman has just as much of a shot as a big, well-established business, then small businesses and entrepreneurs can thrive and so can innovation.
Los Angeles, CA (PRWEB) June 11, 2015
In the 2015 Information Economy Report (IER) recently released by the U.N. Conference on Trade and Development the U.N. calls for governments to foster productive environments conducive for eCommerce. The IER also analyzes trends and international policy issues related to information and communications technology, and its links with trade and development. (1)
Cleveland Brown, CEO of Payscout, a global merchant processing company which specializes in multi-currency and managed risk processing, has responded to the call to action by breaking down the five top actions the American government can take to assist entrepreneurs interested in doing business abroad:
1. Ease Credit
Businesses require capital to start off in a positive direction in order for them to truly thrive. By easing credit, Brown states businesses will be able to acquire the resources they need to get a healthy start. This process should be reformed in a way which is not detrimental to those who are looking to positively impact the global market.
The Credit CARD Act of 2009 was intended to "establish fair and transparent practices relating to the extension of credit under an open end consumer credit plan, and for other purposes." However, the American Bankers Association found that the CARD Act found credit cards to be less available after the act took effect, especially to those with flawed credit histories. (2)
"A business cannot be built out of thin air," says Brown. "They must have some capital to be able to invest in themselves."
2. Reform H1B Immigration
Brown also calls for a serious look at H1B immigration reform. The H1B visa allows employers to temporarily employ skilled foreign workers in specialty occupations. (3)
The I-Squared Act could potentially raise the base cap for H1B visas from 65,000 to 195,000 people. Additionally, the I-Squared Act would eliminate the cap on people who earn advanced degrees from U.S. schools in STEM (science, technology, engineering and math) fields. (4)
Brown states that the proper immigration reform will allow U.S. businesses to hire the talent they need to become successful in the future.
"If we recognize that talent might not have been born here, but can come here and be given the resources and opportunity to survive, then everybody wins," says Brown.
3. Invest in Public Infrastructure
A recent report released by the Financial and Fiscal Commission (FFC) stated "There is a pressing need to harness the power of public infrastructure given its importance for national development and regional performance." The report, which contained the commission's recommendations for the division of revenue in the 2016/2017 fiscal year, projects $813 billion will be invested in infrastructure over the next three years, with 77% of that earmarked for transport, energy, water, and sanitation. (5)
Brown says a strong investment in public infrastructure will create jobs and generate more efficient business access, and fundamentally, this is an investment in resources needed to generate more business.
4. Improve Internet Connectivity
In addition to a general investment in public infrastructure, an investment in public infrastructure specifically targeted at generating better Internet connectivity is a necessity as it can no longer be argued that the Internet is a fad. It is now essential to everyday living and has become a key component to running a business on par with having electricity. When businesses are mired down in poor connectivity and slow speeds, their ability to compete is hindered.
Recently, Federal Communications Commission (FCC) Chairman, Tom Wheeler, proposed the FCC expand its phone subsidy program for the poor to include Internet access as it is a critical component in modern life. An expansion of access to Internet means that more potential entrepreneurs are given a fair shot. (6)
5. Make it Easier to Do Business with Government
Lastly, the government can help foster small businesses and entrepreneurs, by ensuring business with the government is easier and more transparent. Many times, the resources needed to comply with and understand requirements of government requests for proposals (RPF's) can be exhaustive on small businesses.
Under a current provision of the 1997 Small Businesses Reauthorization Act, 23% of the dollar value of all U.S. government contracts must go to small businesses; however, this is not always the case, as a reported loophole is allowing large companies to get credited as small businesses. According to a Public Citizens analysis of federal government contracting data, contracts awarded to large, multinational aerospace and defense companies are being counted towards the small business quota. Furthermore, the SBA's inspector general found that in 2013, nearly $2 billion had been awarded to ineligible companies due to "errors made by government contracting personnel, including misapplication of small business contracting rules." (7)
"America was built on entrepreneurs," says Brown. "If we foster a landscape in which the small businessman has just as much of a shot as a big, well-established business, then small businesses and entrepreneurs can thrive and so can innovation."
Payscout is a global merchant service provider and payment facilitator which supports merchants and the payment capabilities of financial institutions. They provide merchants with a direct connection to financial institutions for global, local and alternative payment methods, and link financial institutions to card associations to increase acquiring and issuing capabilities. Payscout's core focus is to simplify the merchant and customer experience to ultimately reduce payment costs and improve conversions for global payment acceptance.
For more information about Payscout and its services, visit http://www.payscout.com.
About Payscout, Inc.:
"Payscout Supports the Entrepreneurial Dream One Transaction at a Time."
Payscout is a global merchant service provider (MSP) and payment service provider (PSP) with tier-one bank sponsorships in the United States, Latin America, Caribbean, Asia-Pacific and Europe. Serving small to medium businesses (SMBs) and enterprise companies alike, Payscout offers payment processing solutions for brick-and-mortar and eCommerce transactions. The company has earned acclaim as a new-generation provider of merchant banking services, specializing in online/eCommerce retailers with a predominant proportion of card-not-present (CNP) transactions; and it is one of the few providers to deliver a true global payment solution that encompasses all merchant risk verticals. Customers can access Payscout's credit card processing services via a state-of-the-art, web-based user portal and through direct interactions with highly trained experts. In addition to supporting thousands of clients across a multitude of industries and all 50 states, Payscout maintains global partnerships with VISA USA, Bank of America Merchant Services, VISA Europe, VISA Latin America, VISA Asia Pacific, MasterCard Worldwide, China Union Pay, Deutsche Bank, First Data and Payscout Brazil. Payscout was recognized as one of America's fastest-growing privately held companies in 2014, ranking #2,416 on Inc. magazine's Inc. 5000 list. Within the financial services industry, Payscout placed #140 nationally and #24 in California. For more information, visit http://www.payscout.com.
1. "UN Trade Report Calls on Governments to Improve Environment for E-commerce." UN News Center. UN, 24 Mar. 2015. Web. 11 June 2015. un.org/apps/news/story.asp?NewsID=50418#.VXmfukYYOzc.
2. "Credit CARD Act of 2009"; Wikipedia; April 14, 2015. en.wikipedia.org/wiki/Credit_CARD_Act_of_2009
3. "H-1B Visa"; Wikipedia; May 28, 2015. en.wikipedia.org/wiki/H-1B_visa
4. Thibodeau, Patrick. "I-Squared, a bill that would increase the cap on H-1B visas, will likely be a committee topic"; Computer World; March 16, 2015. computerworld.com/article/2897208/h-1b-battle-to-take-center-stage-in-senate-on-tuesday.html
5. Ensor, Linda. "Pressing need to harness power of public infrastructure, report says"; Business Day Live; June 1, 2015. bdlive.co.za/economy/2015/06/01/pressing-need-to-harness-power-of-public-infrastructure-report-says
6. Arbel, Tali. "FCC looks to expand Internet for poor"; The Columbus Dispatch; June 1, 2015. dispatch.com/content/stories/business/2015/06/01/fcc-looks-to-expand-internet-for-poor.html
7. Yglesias, Matthew. "The government says small businesses get 23% of federal contracts. Reality says otherwise"; Vox Small Business; May 29, 2015. vox.com/2015/5/29/8680307/small-business-contracting