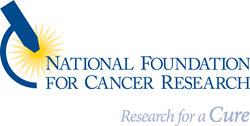 we're matching the right drugs with the right patients
(BETHESDA, MD (PRWEB) June 11, 2015
In a critical development for ovarian cancer patients, a research team led by Dr. Wei Zhang at the NFCR Center for Cancer Systems Informatics at MD Anderson Cancer Center has discovered a new set of mutations that predict which patients suffering from ovarian cancer will respond well to chemotherapy. The research is reported online today in the Journal of the American Medical Association Oncology.
Ovarian cancer claims over 14,000 lives in the U.S. each year, making it the deadliest gynecological cancer and the fifth-leading cause of cancer death in women. Over half of cases are discovered at a late stage, where only about 1 in 4 women survive five years after diagnosis. Chemotherapy is an effective treatment for some women, however determining which patients will respond positively remains an important challenge for doctors.
"We wanted to identify what was different about the women who do well on chemotherapy," said Dr. Zhang. "That way, we can be sure we're matching the right drugs with the right patients – and that patients who are unlikely to respond well to traditional chemo can begin receiving alternative treatments sooner."
Dr. Zhang and his team including collaborators at several other national genome centers analyzed the genetic makeup of tumors from over 500 women with high-grade serous ovarian cancer treated with chemotherapy, using The Cancer Genome Atlas data generated with a technique called whole-exome sequencing. Their analysis discovered that patients who had mutations in a class of genes called ADAMTS had significantly better chemotherapy response and lived significantly longer than patients without ADAMTS mutations.
This is the first time ADAMTS mutations have been associated with chemotherapy response in ovarian cancer. Researchers had previously associated mutations in the well-known BRCA1/2 genes with sensitivity to chemotherapy, but those mutations are present in only 20% of ovarian cancer patients. Importantly, ADAMTS mutations were found to occur independently of BRCA1/2 mutations. This means that tumors with ADAMTS mutations represent an entirely new sub-type of ovarian cancers that are sensitive to chemotherapy.
Earlier this year, researchers at the NFCR Center for Cancer Systems Informatics discovered that mutation of the BRCA2 gene – originally discovered in breast cancer – were also a driving mutation in a subset of patients with stomach cancer. In the era of precision medicine, investigations like these, which advance scientists' understanding of cancer genetics, are shifting the conversation around cancer treatment.
"We may be moving towards a time where the tissue of origin is less important than the specific mutations driving the cancer," said Dr. Zhang. "Soon we may not be talking about stomach cancer or ovarian cancer, but about BRCA-positive cancer or ADAMTS-positive cancer. This is a new way of looking at this disease."
"Molecular genetics is truly at the forefront of cancer research," said NFCR CEO Franklin C. Salisbury, Jr. "We could not be more excited about the important work that Dr. Zhang and his team are doing at the NFCR Center for Cancer Systems Informatics. This is how we will ensure that all patients get the very best treatments available."