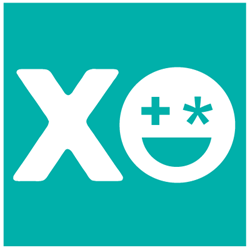 We focused our mission in on recognizing the good we see around us every single day. - Colin Duetta, CEO, xocial
(PRWEB) June 11, 2015
"xocial" was featured on NewsWatch as part of its monthly AppWatch, which takes a look at the latest and coolest applications on the market for iOS, Android, and Windows. Andrew Tropeano, the host of NewsWatch and technology expert, conducted the app review and shared with viewers how users can send and receive gratitude with this app.
In a world where likes and followers define a person's social influence, it may be time for people to realize that popularity isn't the key to happiness—gratitude is. An app that wants to rebalance the social scales is Xocial.
"One of the biggest impactors to a person's overall happiness is how much gratitude they show," said Colin Duetta, CEO and co-founder of Xocial. "So we focused our mission in on recognizing the good we see around us every single day."
Xocial measures positive social impact by allowing users to send and receive gratitude. There's six areas where gratitude is measured: building character, eco efforts, charitable works, lifestyle choices, workplace leadership, and lifelong learning. Users earn points when someone shares or receives gratitude from one of these areas. Then these points are added to someone's xo score, which is a number from 1 -100.
The unique platform is making waves and several organizations are starting conversations about xocial. These organizations include charities and non-profits, education frameworks for positive behavior, and brands for recognizing good deeds in the community. The app is available for free on iOS, Android, and on web browsers.
To learn more, visit http://www.xocial.com today.
About NewsWatch
NewsWatch is a weekly 30-minute consumer oriented television show that airs on the Discovery Channel and ION Network. NewsWatch regularly features top technology products and services, mobile applications for iOS, Android, and Windows devices, unique and beautiful travel destinations around the world, health and medical tips, and entertainment interviews on the show. NewsWatch airs on the Discovery Channel at 7:00 – 7:30 AM ET/PT.
NewsWatch is located in the greater Washington, DC area and has been on air for over 25 years. For more information or to watch the most recent episode, visit http://newswatchtv.com/appwatch.html.