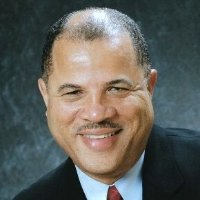 "William Nelson states that CHS has given more than $500 million back to coop members as its patronage.
Washington, DC (PRWEB) June 11, 2015
June 11, 2015: All of the 2015 Cooperative Hall of Fame heroes were interviewed on Everything Co-op during the past two months, and are now available as podcasts. If you missed the interviews with William J. Nelson, Dr. Ann Hoyt, Judy Ziewacz and Daniel Kelley, you can now listen to them in their entirety online. Links to the interviews are shown below, and are available immediately. Tune in Thursday, June 11 to hear a rebroadcast of William J. Nelson's interview at http://www.woldcnews.com.
Induction into the Cooperative Hall of Fame is the highest honor that the U.S. cooperative community bestows on the extraordinary men and women who have made genuinely heroic contributions in support of the cooperative form of enterprise. The Cooperative Hall of Fame is administered by the Cooperative Development Foundation, the 501 (c) (3) non-profit affiliate of the National Cooperative Business Association (NCBA CLUSA).
Individually and collectively, the 2015 honorees have enhanced and advanced cooperative enterprises, empowered people through their association with cooperatives, and contributed to the broader acceptance of the cooperative model in the United States and around the world. Vernon Oakes, the host of Everything Co-op was honored to have them as guests on his show. You can listen to the interviews by following the links after each comment below:

Everything Co-op is a radio show that features leaders in the cooperative movement who have found ways to use coops to solve community problems. The program airs on WOL 1450 AM, Radio One's premiere station, on Thursdays from 10:30 – 11:30 am Eastern Daylight Time, and is sponsored by National Cooperative Bank, (NCB). To receive notices of guest appearances on the show, send an email to pthornton@patynacommunications.com
Vernon Oakes is the host of Everything Co-op. He is also President of Oakes Management Inc. As President, he has renovated and managed his own properties, and those owned by other entities since 1985. Vernon is the immediate Past President of the National Association of Housing Cooperatives, and serves on several boards to advance the interests of cooperatives. He is also a consummate advocate for the cooperative business model, and uses his show, Everything Cooperative to advance the initiatives of others in the cooperative community.
# # # #