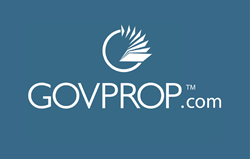 "Our relationship with GOVPROP.com will allow even more small businesses to win additional government contracts." - Henry Chou, Onvia Vice President of E-Commerce
McLean, Virginia (PRWEB) June 15, 2015
Eric Adolphe, the CEO and founder of GOVPROP.com (Government Proposal Solutions, Inc. - GPSI - http://www.GOVPROP.com), announced a strategic partnership with Onvia (NASDAQ: ONVI) - http://www.onvia.com) to provide government contractors critical state & local market intelligence.
GOVPROP.com government contractor clients will receive preferential pricing for Onvia's "Onvia Guide for Small Business" offering, a low cost solution for businesses that sell in three states or less (See http://www.onvia.com/solutions/small-business).
Onvia's database of government bids and RFPs covers the state, local and education (SLED) agencies accounting for 95% of government spending. Each day, Onvia polls tens of thousands of state, local and education agencies to collect, clean and distribute over 6,000 new projects daily to their customer base of thousands of vendors selling into the public sector. Henry Chou, Onvia's Vice President of E-Commerce, commented on the new partnership, "We're excited that our relationship with GOVPROP.com will allow even more small businesses to win additional government contracts."
Mr. Adolphe described the new relationship as adding to GOVPROP.com's ability to enable its member companies "to meet or exceed their state and local growth and profitability goals at far less cost than the investment required to build, develop and retain the internal expert capabilities needed to develop winning concepts, create strategically aligned teams, and produce winning proposals."
About GOVPROP.com™
GOVPROP.com is a one-stop secure online marketplace connecting federal, state, local and international government contractors and grantees with verified experts and consultants. GOVPROP.com also provides real time market intelligence, a Knowledge Academy, secure collaboration, talent-matching services for verified experts and a broad range of related business services. Our expert database includes former government officials and private sector employees who spent years supporting public sector programs. Contractors can search for proposal managers, graphic artists, price to win specialists, contracts specialists, bid protest attorneys, marketing and communications specialists, government affairs specialists, cyber security experts, IT
and programming, construction experts, and other skills.
About Onvia
For more than 14 years, Onvia (NASDAQ: ONVI) has been delivering the data and tools companies rely on to succeed in the government contracting market. Onvia tracks and reports the spending of tens of thousands of federal, state and local government agencies, giving companies a single source for conducting business with government. For information about Onvia, visit http://www.onvia.com/.