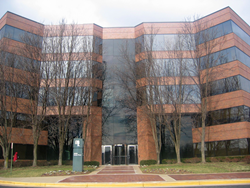 "ERA Elite Group, REALTORS has an amazing group of agents. It's going to be a true honor having them represent our firm." Ed Berenbaum, C21 Redwood President
Ashburn, VA (PRWEB) June 11, 2015
Redwood AdVenture, LLC, operating as Century 21 Redwood Realty, announced today that it has completed its' acquisition of the award winning ERA Elite Group, REALTORS, making the Fairfax-based office Redwood's 9th office location. Financial terms of transaction were not released.
ERA Elite Group, REALTORS' agents will immediately have access to Century 21 Redwood Realty's renowned suite of marketing and technology tools, designed to help agents work more effectively and provide clients with the best marketing and service. ERA Elite Group, REALTORS will continue to operate under the ERA banner until the end of 2015, and will assume the Century 21 Redwood Realty name on January 1, 2016. ERA Elite Group, REALTORS' management team will join Redwood's staff, with Jim Phillips becoming the Vice President/ Managing Broker of the office. Trish Szego will move into the newly created role of Vice President of New Agent Growth, overseeing the training and mentoring of all newly licensed agents in all nine Redwood offices.
CENTURY 21 Redwood Realty is a Principal Member of the Cartus Broker Network. The firm's proprietary broker and agent website platform is known for its home search that enables users to search by neighborhood and school boundaries. Edward Berenbaum, CENTURY 21 Redwood Realty's President, said the acquisition is perfect for two reasons: "First and foremost, ERA Elite Group REALTORS has an amazing group of agents. It's going to be a true honor having them represent our firm. Second, the location of this office is extremely strategic for us. Through our relocation relationships and online presence we capture a ton of leads for buyers and sellers throughout Fairfax County and this office will enable them to service these folks even better."
###
About Redwood AdVenture, LLC
Redwood AdVenture, LLC is a leading real estate firm specializing in the sale of single-family homes, town homes and condominiums in Washington DC, Northern VA and suburban MD. Based in Ashburn VA, the firm has eight offices operating as CENTURY 21 Redwood Realty in Ashburn VA, Arlington VA, Montclair VA, Fredericksburg VA, Stafford VA, Locust Grove VA, and Washington DC, and one office operating as ERA Elite Group REALTORS in Fairfax VA. With their cutting edge technology platform and affiliation with the iconic CENTURY 21 brand, consistently ranking as the most recognized name in Real Estate, Redwood's client-centered, agent-focused brand of real estate provides their clients boutique service with a truly global reach.
About ERA Elite Group, REALTORS
ERA Elite Group, REALTORS was founded in 1991 by Jim Phillips and Trish Szego on the principles of partnership and collaboration- the idea that by working together and supporting one another we could build a stronger community of real estate professionals and help to strengthen the communities where we work and practice real estate.
ERA Elite Group, REALTORS is known throughout the industry and community as leaders in quality, integrity, innovation and results. Our success stems from the dedication of our agent partners and support staff to exceed expectations thus creating the finest real estate organization possible. We are committed to managing the technicalities of the real estate transaction while guiding the client competently and smoothly through the entire process.