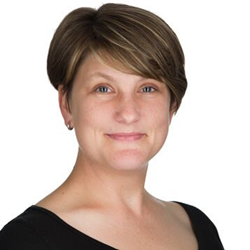 Boston, MA (PRWEB) June 12, 2015
Isaacson, Miller, the national executive search firm, today announced that Rebecca "Becca" Kennedy has joined its executive search team as principal. Ms. Kennedy brings to Isaacson, Miller more than ten years of executive search experience most recently at Brill Neumann Associates. Her practice has focused on diversity and inclusion, compliance, research administration, and finance and administration in institutions of higher education ranging from large public research institutions to small private liberal arts colleges.
"We are very pleased to welcome Becca to our team," commented John Isaacson, founder of Isaacson, Miller. "Her knowledge, experience and high standards of service are a perfect fit for the organizations we serve."
In addition to her executive search experience, Ms. Kennedy has served as a public school teacher and counselor and has worked in the administrative service functions at Phillips Exeter Academy and Harvard University. Ms. Kennedy holds a BA from the University of Massachusetts Amherst and an MA from Goddard College.
Ms. Kennedy will be based in the firm's Boston office. She can be reached by phone at 617.262.6500 or via our website.
About Isaacson, Miller
Isaacson, Miller is a national executive search firm specializing in recruiting transformative leadership for mission-driven organizations. With the largest higher education executive search practice in the U.S., its searches have placed some of the most respected and successful presidents, chancellors, deans, department heads and administrative professionals in the country's leading universities, colleges and academic medical centers. Founded in 1982, Isaacson, Miller is continually honing the craft of executive search to serve the evolving needs of the civic sector. For more information on Isaacson, Miller, visit IMsearch.com.