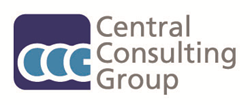 Dallas, TX & Minneapolis, MN (PRWEB) June 11, 2015
Central Consulting Group (CCG), a Deltek Premier Partner, is hosting previews in Dallas and Minneapolis to share regional findings from Deltek's annual Clarity A&E Industry Report, the longest-running study of its kind detailing performance of architecture and engineering firms.
The events are Tuesday, June 30, 2015, at the Dallas Marriott Las Colinas and Wednesday, July 1, 2015, at the Renaissance Minneapolis Hotel, The Depot. Both events run from 8:30 a.m. to 1 p.m.
The events, targeted to architecture and engineering firms in the South Central and Midwest regions of the United States, will feature Michael Bourgeois, Deltek Senior Director and other Deltek personnel presenting insights and analysis on industry performance uncovered through the latest Deltek Clarity study, now in its 36th year.
In addition, Deltek leaders will discuss enhancements to Deltek Vision® ERP software, the leading ERP software used by architecture and engineering firms. Enhancements include the new iAccess application (formerly Navigator). Deltek leaders will also talk about the recent acquisition of HR Smart, a software application that helps firms improve recruiting, performance, learning, development and compensation.
Each presentation will be followed by a networking luncheon. The events are free, but registration is required on the CCG website.
About CCG
CCG serves top architectural, engineering and professional services firms across North America by helping them achieve more with their software. As a Deltek Vision Premier Partner, we specialize in the implementation and customization of Deltek Vision ERP software. We extend the core Deltek Vision application by offering the CCG Suite of Products — powerful, proprietary add-on financial products that help firms manage complex projects and streamline business processes to improve performance.
About Deltek
Deltek is the leading global provider of enterprise software and information solutions for government contractors, professional services firms and other project- and people-based businesses. For decades, we have delivered actionable insight that empowers our customers to unlock their business potential. 20,000 organizations and millions of users in over 80 countries around the world rely on Deltek to research and identify opportunities, win new business, recruit and develop talent, optimize resources, streamline operations and deliver more profitable projects. Deltek – Know more. Do more.®