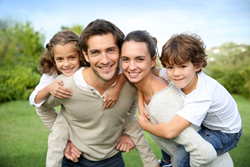 Make sure the kids check out everything the new school has to offer
Chicago, IL (PRWEB) June 10, 2015
When buying a home, the decision impacts an entire family. Where families choose to live affects kids and adults alike, so The Federal Savings Bank asks, why not get children involved in the house hunt?
The Federal Savings Bank, a Midwest, veteran owned lender offers a few tips on how and why to get the kids involved in the home search:
Ask older children to research neighborhoods
Allow children to take on some responsibilities, such as finding out about features in neighborhoods or homes. This can be suitable for older kids who can grasp what the family wants in a home and the types of locations they're considering.
Visit the Local Schools
Schools are a major factor in family's decision to move or purchase a home in a certain area. Optimally, children should feel enthusiastic about their new surroundings. Make sure the kids check out everything the new school has to offer including athletic programs, after school programs, and college prepping courses. Perhaps nothing puts a parent more at ease than knowing that their child loves joining the new local institution.
Visit nearby stores or restaurants
House hunting doesn't have to be a chore for children. Parents can bring them to open houses and then allow them to visit local amenities like parks. This avoids hiring a babysitter and gives families an excuse to get to know the neighborhood and nearby shops, restaurants, and other places in person.
When bringing children to home showings, make sure to bring snacks or toys along to cut through any boredom during trips and keep them entertained.
Families looking to purchase a home can contact The Federal Savings Bank, a veteran-owned bank, to learn more about low rate mortgage options.