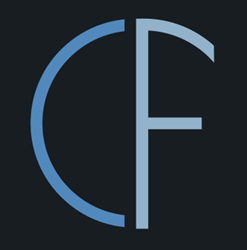 The BBB accreditation is a testament to the fact that despite our rapid growth we've been able to maintain our honesty, transparency and integrity which is of utmost importance to us as a company
Boulder, Colo. (PRWEB) June 11, 2015
Connect First has received the Better Business Bureau (BBB) Award for their adherence to the BBB Code of Business Practices which includes a positive track record in the market place, honest representation of products and services, transparency, responsiveness, and integrity. Connect First has been accredited by the BBB since 2012 and has not received a single complaint in three years.
"Being accredited by the BBB year in and year out is one of the things we're most proud of here at Connect First," said Dan Candee, Connect First COO. "The BBB accreditation is a testament to the fact that despite our rapid growth we've been able to maintain our honesty, transparency and integrity which is of utmost importance to us as a company."
For more information on BBB Denver/ Boulder visit their website here.
About BBB Denver/ Boulder: The Denver/Boulder Better Business Bureau is dedicated to promoting and fostering the highest ethical relationships between businesses and the public through voluntary self-regulation, consumer and business education, and service excellence.
About Connect First: Connect First is an award-winning SaaS telecommunications and cloud contact center software provider that focuses on customer satisfaction and elegant hosted solutions. Connect First offers a robust platform, designed and supported by a team of highly experienced engineers, designers and business analysts, and backed with personalized in-house customer care. Solutions include Cloud Routing, Inbound ACD, Outbound Dialing, Call Tracking, Interactive Voice Response (IVR), Voice Broadcast, Disaster Recovery, Predictive Dialer, Real-Time Telemetry, CDR Reporting, Live Agent Chat and more. Through a consultative approach with each customer interaction, Connect First builds customized solutions to meet the needs of a discerning customer base. Visit http://www.connectfirst.com for more information or a free consultation with a contact center solutions expert.