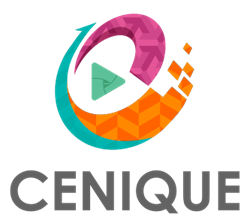 The C610 is 4K capable, and is engineered to be one of the most powerful Android-based media players on the market...
Charlotte, NC (PRWEB) June 11, 2015
Cenique, a developer of commercial-grade Android powered and Analytics Digital Signage solutions, today announces new product launches of Intellisense2.0 Video Analytics Platform, the C610 Android Media Player, to be unveiled at InfoComm15.
IntelliSense2.0 builds on the rich demographics of IntelliSense1.0 by providing customers a more responsive dashboard, with the ability to precisely capture shopper impression data and compare viewership metrics.
"InfoComm has embraced our Android-based digital signage solutions and analytics since we launched the IntelliSense1.0 Video Analytics Platform at InfoComm14. Together with our CMS partners, we are thrilled to introduce the next generation of digital signage analytics to InfoComm15," says Ron Levac, General Manager of Cenique Global.
Adds Levac, "to make our video analytics even more responsive and scalable, we've migrated the IntelliSense2.0 Platform to Amazon's AWS. AWS provides our customers with enhanced data security and the ability the scalability needed to support our larger clients."
C610 Android Media Player
Cenique will begin shipping its C610 Android Media Player this month. The C610 is 4K capable, and is engineered to be one of the most powerful Android-based media players on the market, incorporating the Quad Core Cortex A17 processor and Mali T764 GPU for fluid playback of 2K and 4K video and HTML5 content.
"We are excited to provide our customers with a complete line of commercial-grade Android media players that will address every application and price point," says Levac.
Cenique Global will demonstrate these solutions and its full line of Android Media Players at InfoComm15, June 17-19 at the Orlando Convention Center at T1V (formerly T1Visions) Booth 4973.
About Cenique Global
Cenique Global is transforming the retail and Digital Out of Home (DOOH) industries by providing valuable insights on the effectiveness of digital signage deployments. In addition to our flagship Video Analytics solution, Cenique Global provides DIY and SME markets with advanced Android-based media players that include basic payback capability, with options to preconfigure with industry-leading CMS solutions. Cenique Global's engineering capabilities include end-to-end solutions, Android OS customization, software and hardware design, as well as cloud-based software development.
Cenique Global is headquartered in Charlotte, NC, and is a division of T1V. Visit http://www.ceniqueglobal.com to learn more about our products and how we can work with you and your industry.