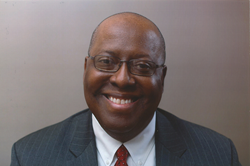 Chevy Chase, MD (PRWEB) June 11, 2015
Today, National 4-H Council announced that Michael Watson, award-winning human resources leader, has joined the youth development organization's Executive Team as its new Senior Vice President of Talent and Culture. In this newly established role, Watson will be responsible for leading Council's human resources and culture initiatives, which includes the development of an innovative culture that attracts and retains top talent across the organization.
Watson is a respected, proven human capital management leader with more than 20 years of executive level experience in all facets of human resources strategy and execution.
"Joining National 4-H Council to help build a best-in-class culture that attracts and retains high-caliber, diverse talent is an extraordinary opportunity," said Watson. "As the nation's largest youth development organization, 4-H is committed to developing young people from diverse backgrounds, which is essential for the future and success of our nation. For National 4-H Council or any other organization to succeed, you must have access to the best talent from every segment of society."
Recognized as a champion for establishing strategic partnerships through his work with the Girl Scouts of the USA, IBM, GE and Time Warner, Watson brings leadership expertise in a wide range of functional areas including organizational change and diversity and inclusion.
"It is important for me to work for an organization that makes a difference," said Watson. "I believe very strongly in the 4-H mission which positively impacted the lives of my friends and relatives. It's one of the reasons I was attracted to National 4-H Council."
Watson says making a difference has always been a part of his "value system." Raised in New Brunswick, NJ, "I grew up poor and was a first generation college student," said Watson. "The support of my grandmother, who raised me, and my teachers contributed to me being able to attend college, which changed my life."
As an accomplished leader in his field, Watson has directed the development and implementation of strategies, policies, and programs in executive compensation, employee engagement and retention, compensation and benefits, employee relations, diversity and executive search.
"Recruiting and retaining top talent to support our commitment to positive youth development is critically important to Council's mission and growth," said Jennifer Sirangelo, president & CEO, National 4-H Council. "We created this role to help drive culture change to make Council one of the best places to work," added Sirangelo. "We are confident that Michael's expertise and leadership will help us achieve that goal."
Watson is a recognized influencer in the non-profit sector. He has authored several articles in leading publications and has served on numerous boards including the National Human Services Assembly and Nonprofit Workforce Coalition. Watson was granted the first Spirit of Collaboration Award from the National Human Services Assembly, an association of 85 nonprofits with 1.1 million employees.
He currently serves on the Robert F. Kennedy Children's Action Corps and is a trustee of Manhattanville College. Watson holds a BA in economics from Yale University and an MBA in organizational management and human resource development from Manhattanville College.
About 4-H
4-H, the nation's largest youth development organization, grows confident young people who are empowered for life today and prepared for career tomorrow. 4-H programs empower nearly six million young people across the U.S. through experiences that develop critical life skills. 4-H is the youth development program of our nation's Cooperative Extension System and USDA, and serves every county and parish in the U.S. through a network of 110 public universities and more than 3000 local Extension offices. Globally, 4-H collaborates with independent programs to empower one million youth in 50 countries. The research-backed 4-H experience grows young people who are four times more likely to contribute to their communities; two times more likely to make healthier choices; two times more likely to be civically active; and two times more likely to participate in STEM programs.
4-H is led by a unique private-public partnership. National 4-H Council is the private sector, non-profit partner of the Cooperative Extension System and 4-H National Headquarters located at the National Institute of Food and Agriculture (NIFA) within the United States Department of Agriculture (USDA).
Learn more about 4-H at http://www.4-H.org, find us on Facebook at http://www.facebook.com/4-H and on Twitter at https://twitter.com/4H.