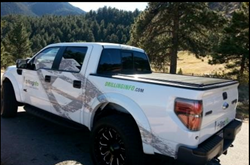 "The Breakout Sessions during the roadshow are evident of the technical and creative advances made throughout the industry, and the enormous impact Drillinginfo has when our Company Evaluates Industry Plays" – Alex Parvizian CEO
Dallas Tx (PRWEB) June 12, 2015
Aschere Energy management teams to attend Drillinginfo Road show Monday June 15th at the Dallas Sheraton Hotel. Drillinginfo continues to expand and enhance its offerings to upstream companies providing complete and up to date products throughout the United States.
CEO Allen Gilmer will deliver the keynote address before the breakout sessions begins.
Prior to co-founding Drillinginfo in 1999, Allen was an independent oilman for 7 years, co-founding three profitable E&P companies. He began his oil patch career with Marathon Oil Corporation, as a geophysicist working in Research, Seismic Acquisitions, and South American exploration. Allen is active in all aspects of Drillinginfo's new product development and is widely recognized for his industry leadership and vision. He holds several patents in the field of multi-component seismology. He received his BA in Geology from Rice University and his MS in Geology from University of Texas at El Paso.
Following the main presentation by Mr. Gilmer, Topics will include: Multivariate Models and Microseismic Analysis with DI Transform Staying Ahead of the Competition with Oilfield ServicesOptimal Well Spacing with DI Transform.
Drillinginfo delivers solutions that allow customers to be more competitive, more proactive and more efficient in creating value that impacts their bottom line. As a critical component of our customer's strategy, Drillinginfo provides customers with the necessary tools and insights for success.
About Aschere Energy
Headquartered in Dallas, Texas Aschere Energy focuses on opportunities for development in existing fields where drilling success ratios are much higher than those resulting from the alternative of drilling in an unproven area. Aschere Energy is actively participating in some major trends in the U.S. such as the Eagle Ford Shale
Contact Information
Todd Gregory
Marketing Director/Partner Relations
Aschere Energy
(877)-888-5116
http://www.aschereenergy.com