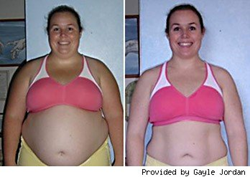 Like Diet Doc's Facebook page to receive instant $25.00 savings certificate toward safe, proprietary and powerful diet products.
Los Angeles, CA (PRWEB) June 12, 2015
Diet Doc's weight loss strategy is simple. By getting back to basics and recognizing that each patient is unique, they have been able to help people throughout the country safely, comfortably, quickly and successfully improve their health and restore their figure. Their protocol consists of working one-on-one with each patient to evaluate their system and to uncover weight loss barriers that may have been overlooked in the past. Using their own algorithm, they strategically design diet plans that are specific to each patient's age, gender, nutritional needs and medical conditions that will work to safely and effectively release fat that has been hidden deep within the cells and dangerously surrounding the internal organs. They combine nutritionist-designed meal and snack plans with their proprietary and powerful prescription diet products, all of which are manufactured in fully licensed, FDA approved pharmacies in the United States. And, now, patients can get started with an instant $25.00 savings certificate simply by visiting and liking Diet Doc's Facebook page.
Call the company or visit http://www.dietdoc.com to join the thousands of clients who have lost 20 plus pounds per month by following the guidance of the experts at Diet Doc. Immediately use the $25.00 savings certificate for exclusive Diet Doc products including:
Appetite Zap – Curbs hunger and burns fat 4X faster than other products;
Neuro Balance – Supports positive mood, reduces carbohydrate and sugar cravings;
Sleep Support – Promotes restful sleep, which is critical to healthy weight loss;
Adrena Doc – Regulates fight or flight hormone, allowing patients to lose weight more comfortably;
Colon Doc – Because low calorie and low carbohydrate consumption can cause constipation, Colon Doc is often necessary;
Electrolyte Doc – Helps to control water balance and fluid distribution and eliminate muscle cramping;
MetWell - A new combination prescription to help people overcome fear, emotion, and addiction obstacles associated with weight loss.
Patients throughout the country are reporting the loss of 20 or more pounds per month without hunger, cravings, dieting headaches or loss of energy and are labeling Diet Doc the best method for safe, fast, comfortable and permanent weight loss.
For a limited time, Diet Doc is making their new, safe and effective diet products available to new and existing clients at incredible discounts and savings. Simply visit and Like Diet Doc's Facebook page to enjoy an instant $25.00 savings on exclusive diet products and services.
About the Company:
Diet Doc Weight Loss is the nation's leader in medical, weight loss offering a full line of prescription medication, doctor, nurse and nutritional coaching support. For over a decade, Diet Doc has produced a sophisticated, doctor designed weight loss program that addresses each individual specific health need to promote fast, safe and long term weight loss.
Diet Doc Contact Information:
Providing care across the USA
Headquarters:
San Diego, CA
(888) 934-4451
Info(at)DietDoc(dot)info
http://www.dietdoc.com
Twitter: https://twitter.com/DietDocMedical
Facebook: DietDocMedicalWeightLoss
Linkedin: https://www.linkedin.com/company/diet-doc-weight-loss?trk=biz-brand-tree-co-logo