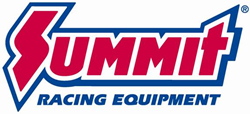 Tallmadge, OH (PRWEB) June 16, 2015
The Chrysler 5.7L Hemi is a popular engine swap for 2007-15 Jeep Wranglers. Problem is, once the engine is stuffed in, space gets tight and the cooling system suffers. this Flex-a-Lite Aluminum Radiator and Fan Kit is designed to work perfectly under the hood of a Hemi-packin' JK.
Starting with a crossflow aluminum radiator, Flex-a-lite added one of its 3,000 CFM electric fans to create a single cooling module. But the real magic of Flex-a-lite's Aluminum Radiator and Fan Kit is the radiator shroud. It fully covers the radiator core, which improves overall cooling performance by up to 40 percent.
The Radiator and Fan kit comes with all the brackets, wiring, and hardware required for a straightforward installation. The fan features a variable speed controller that wires easily into the electrical system. The fan is also reversible, which means it can be oriented in a pusher or a puller configuration.
The guys at PowerNation TV's Xtreme Off-Road found the kit's versatility to be a huge help, too. They used one to cool-down the Hemi inside their Kaiser M-715 "Lockjaw" project. In fact, the radiator and fan fit the vintage military truck with only minor modifications. Watch the full episode here.
Summit Racing Equipment
http://www.SummitRacing.com
1-800-230-3030