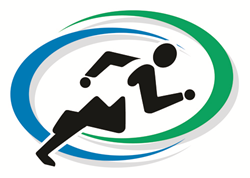 It's an honor to be recognized by Los Angeles Magazine and the medical community. - Dr. Steven Meier
Los Angeles, CA (PRWEB) June 12, 2015
After a rigorous vetting and selection process, Dr. Steven Meier, a board certified orthopedic surgeon in Los Angeles, has again been chosen as a SuperDoctor by Los Angeles Magazine. Each year the magazine conducts extensive research and national polling according to medical specialty and practice areas to determine the most skilled, accomplished, and well regarded doctors in their respective fields.
"It's an honor to be recognized by Los Angeles Magazine and the medical community," said Dr. Meier. "The work we do and caring for our patients is rewarding enough, but the recognition of our peers and the medical community makes it all the more gratifying."
Candidates for the SuperDoctor distinction undergo an intensive screening and verification process, and the honor goes to the top five percent of physicians and surgeons in each field. In addition to looking at each candidate's body of work, reputation, and disciplinary record, among other categories, the SuperDoctors selection process includes a peer review component where candidates are recommended by their colleagues and fellow doctors.
Meier Orthopedic Sports Medicine treats a diverse range of patients, from professional athletes to weekend warriors for joint, knee, shoulder, osteoarthritis and other orthopedic injuries and conditions. Steven Meier, M.D., specializes in minimally invasive arthroscopic surgery and regenerative medicine, which includes stem cell, Prolotherapy, and PRP therapy. In addition to his industry leading work in orthopedic surgery and sports medicine in Los Angeles, Dr. Meier is also an active and generous member of several charitable and community organizations in Los Angeles.
Steven Meier, M.D. is a board-certified orthopedic surgeon and sports medicine doctor in Beverly Hills, California. As a renowned expert in the most advanced techniques for shoulder and knee surgery, Dr. Meier is highly sought-after for his cutting-edge joint preservation and restoration procedures. He graduated with honors from Loyola Medical School in Chicago, received his residency training at Northwestern University, and completed his fellowship in sports medicine and arthroscopic surgery at the University of California San Diego. Dr. Meier is a leader in the field of regenerative medicine which includes both stem cell and PRP treatments.
To learn more about Dr. Meier and his practice, please visit http://www.MOSM.com/.