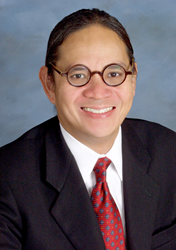 Austin, Texas (PRWEB) June 11, 2015
Rêv Worldwide, a payments processing and product innovations company announced that Yobie Benjamin has been appointed and elected Chairman of the Company's Board of Directors.
Mr. Benjamin is a successful venture investor and technology innovator, with deep financial services, retail and consumer products experience, including product design, next generation security, KYC/AML and anti-fraud systems, software architecture design and engineering.
Mr. Benjamin's successful track record includes his experience as Co-founder/COO, CTO, Advisor, Angel Investor, Entrepreneur, Conservation/Environmental Activist, Coder and Biohacker. As Co-founder of Avegant, Mr. Benjamin has contributed to the development of a next generation wearable devices. He has earned the CNN Top 10 Technology Products of 2014 Award for Avegant, Glyph, and Skully Systems AR1 Helmets. Most recently, he was named 2015 Technology Pioneer by the World Economic Forum.
Previously, Mr. Benjamin was Global Chief Technology Officer at Citigroup ICG/GTS and Chairman of GTS Research Development Innovation & Learning Centres at Citigroup, and leading payments innovation for Citigroup's Global Transaction Services area, where he lead product innovation such as the Google Wallet and Apple Pay initiatives.
Prior to joining Citi, he was the Founder & CEO and chief coder of a progressive e-commerce company, GoodStorm.com. Mr. Benjamin is a Former Partner of Ernst & Young LLP, and former Chief Knowledge Officer and Director of Enterprise Security Services at Cambridge Technology Partners' Management Labs.
Mr. Benjamin is currently a volunteer civilian advisor for NASA, AMES Collaboration Labs, and is a partner at Innovation Arts, a specialty innovation and technology company. He is passionate about social activism, with deep personal interest in Synthetic biology, bioinformatics, games and game theory.
To learn more about Rêv, please visit: http://www.revworldwide.com.
###
About Rêv Worldwide
Dedicated to driving widespread commercial availability of innovative financial services around the world, Rêv Worldwide helps partners rapidly and effectively access next generation payment opportunities enabling consumers to make affordable, safe and convenient financial transactions. Rêv's full range of integrated mobile and prepaid debit solutions – including Rêv-branded, co-branded and affinity payment products – are issued by banks, powered by its multi-language, multi-currency processing platform, and delivered by partners and directly to consumers through its growing global retail, online and mobile networks. Rêv operates in North America, Latin America, Europe, Middle East and Asia-Pacific. Learn more at http://www.revworldwide.com.
Media Contacts
Rêv Worldwide
Bertrand Sosa
Bertrand.sosa(at)revworldwide(dot)com