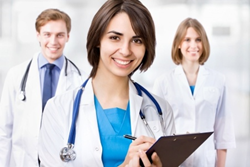 Those struggling with substance use disorders are in need of drug rehabilitation, not imprisonment.
Miami, Fl (PRWEB) June 16, 2015
Although Florida has not legalized marijuana for medical or recreational use, the Sunshine state officials in Miami-Dade county are proposing those detained for marijuana possession should have the option of paying a $100 dollar fine instead of serving a mandatory sentence, according to the Miami Herald on June 4th. County Commissioner Sally Heyman sponsored the new policy, which went in for consideration on Wednesday. If the policy passes the initial political hoops, the committee will revisit ratifying the proposal late in the summer. Those in possession of 20 grams of marijuana or less will be covered by the policy, which comes in response to lessening the number of nonviolent offenders for drug charges in prison. The policy gives law enforcement a means to allow offenders a certain liberty, and not tarnish their records with misdemeanors. Harbor Village Detox is a drug and alcohol rehabilitation center in South Florida. The Miami-Dade drug Rehab center applauds the new initiative to diminish the imprisonment of nonviolent drug offenders.
The Miami Herald quotes Heyman, "It allows us to give someone a break, it doesn't destroy somebody's life," The Police Department in Miami-Dade explain the policy would not necessarily eliminate incarceration for marijuana possession, but would give law enforcement an option to go a less severe route for reprimand. Those without prior records will not become barred from career opportunities or other social benefits at the expense of a marijuana possession charge.
An associate from Harbor Village detox comments, "The new policy may cause waves initially among the more conservative, but it's a necessary measure to help low level offenders stay out of the system. Those struggling with substance use disorders are in need of drug rehabilitation, not imprisonment. Marijuana possession is almost a clear-cut signal someone is struggling with substance abuse or addiction. Treating substance use disorders before they become chronic is critical to ensuring a full recovery.
"Although there are no measures to ensure treatment, avoiding prison gives someone the opportunity to change their lives without getting caught up in the system. If we had a way to access those civil citations, maybe treatment centers in Miami could reach out and offer assistance."
Harbor Village detox is a drug and alcohol rehab center in Florida focusing on addressing the underlying traumas of addiction. Their addiction and recovery treatment is personalized to tailor to their individual clients. During rehabilitation patients are medically monitored 24 hours and are encouraged to participate in a range of drug counseling, including family therapy. Clients are treated with medically assisted drug treatment to stave off the symptoms of withdrawal while also undergoing holistic healing including meditation, yoga, and acupuncture for total wellness.
For more information about Harbor Village Detox call (855)767-8285 or visit http://harborvillageflorida.com/.