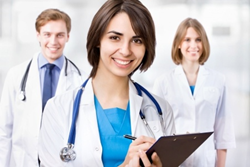 Rather than an infringement, treatment centers should view the new law as a means in which to validate their treatment facilities
Miami, Fl (PRWEB) June 13, 2015
Florida Gov. Rick Scott signed HB 21 Substance Abuse Services into law yesterday, according to WCTV. The law gives sober living communities the option to become certified by the state to undergo inspection, validation of employees, and assessment of its drug and alcohol free community, which have been the subject of Florida debate, in face of many sober living communities deemed unsafe for recovering patients. The new act encourages treatment centers who are living up to quality care to distinguish themselves with certification and sanction from the state. Early drafts of the act required sober living communities to have state certification before hospitals were allowed to refer those struggling with substance use disorders to their facilities. Harbor Village Detox is a drug and alcohol addiction treatment center offering Miami-Dade rehab and recovery services. The addiction treatment facility welcomes the voluntary certification legislation. They believe the distinction is important to root out the drug recovery homes and communities undermining the recovery industry.
The treatment center released a sober living community blog post regarding the law when it was not yet signed off by Scott. An associate from the drug and alcohol treatment comments, "The passage of HB 21 is important to help regulate sober communities in a way they have not been before. Rather than an infringement, treatment centers should view the new law as a means in which to validate their treatment facilities- and also as a means of shutting down other treatment centers that are endangering recovering addicts, rather than assisting their long term recovery.
"Because sober living communities play a vital role in recovering long term, and regaining independence after treatment for substance use disorders, it's important all treatment centers are providing the pinnacle of treatment they are capable of. A failed stint in a recovery home can spell disaster for clients in the form of relapse or an overdose."
Harbor Village Detox provides clients with the full spectrum of addiction treatment including: inpatient medical detox, inpatient rehabilitation, outpatient rehabilitation, and drug counseling. The drug and alcohol rehab center in Florida helps clients understand the underlying catalysts of addiction and eliminates them with intensive therapy. During rehabilitation patients enjoy holistic healing in addition to their treatment regimens including yoga, meditation, and acupuncture.
Harbor Village Detox provides clients with full spa and salon services, private bedrooms, and a lush outdoor recreational area for recovery. The treatment facility accepts most major insurances and offers 100% coverage in some cases.
For more information about Harbor Village Detox call (855)767-8285 or visit http://harborvillageflorida.com/.