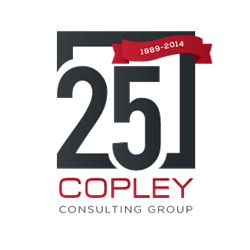 As a long-time Infor partner working with Infor CloudSuite Industrial (SyteLine), the Micro-vertical Specialization Program gives Copley an opportunity to capitalize on our extensive experience with medical device manufacturers
Boston, MA (PRWEB) June 18, 2015
The Copley Consulting Group, a manufacturing ERP software specialist (Infor CloudSuite Industrial SyteLine ERP) and Infor Gold Channel Partner announced it's participation in the new Infor Micro-vertical Specialization Program for the Infor Partner Network (IPN).
The Infor Micro-vertical Specialization Program is an initiative designed for Infor partners to showcase unique strengths and capabilities with Infor solutions in specific niche markets. This initiative coincides with the Micro-vertical Product Program (MVPP) launched by Infor in 2013, which allows partners to build industry-specific applications using Infor Mongoose, a development platform that enables users to easily design applications without knowledge of complex source code or programming languages. Together, these programs give partners the opportunity to play a critical role in helping Infor deliver comprehensive industry suites that address the unique business challenges of its customers.
"As a long-time Infor partner working with Infor CloudSuite™ Industrial (SyteLine), the Micro-vertical Specialization Program gives Copley an opportunity to capitalize on our extensive experience with medical device manufacturers," said Robert Lane, chief executive officer, Copley Consulting Group. "Infor recognizes the critical role of partners in providing last mile functionality across micro-verticals, and this new initiative will only help to deepen those industry-specific capabilities for our customers."
The Copley Consulting Group has established domain expertise in the medical device sector by combining software solutions and naunced professional services that address the unique requirements of companies under FDA oversight. Copley has developed validation protocols that help guide companies to full compliancy with FDA regulations.
"Our customers continue to seek software solutions that address unique micro-vertical requirements to help make their businesses more flexible and adaptive in today's changing markets," said Michael Carrillo, enablement director, Infor Partner Network. "The need to assist customers in this endeavor was the catalyst for our creation of both the Micro-vertical Products Program and the Micro-vertical Specialization Program, both of which are designed to align Infor applications with experienced partner experts, so we can work collaboratively to help customers speed time to value and increase the return on their Infor investment."
Connect with The Copley Consulting Group:

About The Copley Consulting Group
The Copley Consulting Group is a world class systems integration firm with a singular focus - the successful deployment of mission-critical business solutions to our clients. Copley offers, in collaboration with our partners, market responsive enterprise solutions that are focused on the nuances of particular industries. These solutions are delivered with a professional services team that emphasize innovation, timeliness, budget sensitivity and overall risk mitigation. This commitment to excellence by The Copley Consulting Group has helped hundreds of companies realize the value from their enterprise software investment. http://www.copleycg.com
About Infor
Infor is fundamentally changing the way information is published and consumed in the enterprise, helping 73,000 customers in more than 200 countries and territories improve operations, drive growth, and quickly adapt to changes in business demands. Infor offers deep industry-specific applications and suites, engineered for speed, and with an innovative user experience design that is simple, transparent, and elegant. Infor provides flexible deployment options that give customers a choice to run their businesses in the cloud, on-premises, or both. To learn more about Infor, please visit http://www.infor.com.