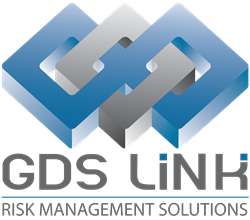 The enriched tradeline information and expanded risk scores available through TransUnion's CreditVision offering is something we believe can help improve our client's underwriting and account monitoring capabilities
Dallas, TX (PRWEB) June 11, 2015
GDS Link, a global provider of customer-centric risk management and process automation solutions, announced today it has completed the integration of TransUnion's CreditVision® solution into its system. CreditVision allows for deeper insights into credit behavior, featuring an expanded credit report with new and enriched data fields, historical account information, premium algorithms, and new, more sophisticated risk scores and marketing models.
"The enriched tradeline information and expanded risk scores available through TransUnion's CreditVision offering is something we believe can help improve our client's underwriting and account monitoring capabilities," said Paul Greenwood, president of GDS Link. "We are pleased to support this product through our DataView360 platform and would encourage our clients to reach out to TransUnion to explore how CreditVision can bring value to their organization."
In order to bring increased value to its clients, GDS is constantly adding access to new sources of information that can assist its clients in mitigating fraud risk, performing ID Verification and enhancing a client's underwriting and account monitoring capabilities. Over the past five years, connections to more than 20 additional data bureaus have been added to GDS' Data Connector Library.
Data bureaus, in their effort to enhance their value to their end users, are continually adding new products and services that include better insight into their existing data and the addition of new data elements that are predictive of an applicant's or customer's behavior.
In line with this, GDS now supports access to TransUnion's CreditVision via TU Version XML 2.0. Access can also be secured via TU Version 4.0, per customer request. CreditVision provides a broader and deeper view into a consumer's credit profile by leveraging an expanded view into available tradeline information.
CreditVision provides a subscriber with new data fields including Payment Amount, up to 30 months of account history for nine key data fields and an expansion on the number of returned address segments (up to 20).
The solution also offers 300+ new premium algorithms based on account history, along with 100+ algorithm and indices revealing a customer-level longitudinal view of credit card and retail card spending patterns. The refined and expanded payment and account history are leveraged in the generation and availability of a New Account Risk Score, Account Management Risk Score, Auto Score, Bankruptcy Score and Income Estimator Model.
"We believe CreditVision will be an important data asset for TransUnion's customers to access via GDS Link as the solution effectively increases the pool of credit-active consumers for lenders," said Tony Terrazas, senior vice president in TransUnion's Innovative Solutions Group. "CreditVision will allow lenders to confidently build strong relationships with new credit populations."
About GDS Link LLC: GDS Link is a global provider of customer-centric risk management and process automation solutions. The company specializes in advanced software designed to support the access and aggregation of disparate data sources and the rapid implementation of custom credit scorecard models and risk management policies. Its technology acts as the enabler for organizations to effectively manage the risk of their customer throughout its lifecycle. Familiar with the large investments made by institutions in their legacy applications, GDS Link's flagship solution, DataView360® was architected to derive continued value from these systems while delivering enhanced function and flexibility to the risk management community.
For more information, visit http://www.gdslink.com.
About TransUnion: Information is a powerful thing. At TransUnion, we realize that. We are dedicated to finding innovative ways information can be used to help individuals make better and smarter decisions. We help uncover unique stories, trends and insights behind each data point, using historical information as well as alternative data sources. This allows a variety of markets and businesses to better manage risk and consumers to better manage their credit, personal information and identity. Today, TransUnion has a global presence in more than 30 countries and a leading presence in several international markets across North America, Africa, Latin America and Asia. Through the power of information, TransUnion is working to build stronger economies and families and safer communities worldwide.
We call this Information for Good. http://www.transunion.com/business