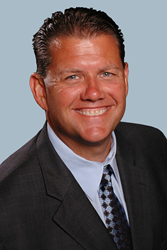 Atlanta, GA (PRWEB) June 12, 2015
IDI Gazeley, a leading global investor and developer of logistics warehouses and distribution parks, today announced that John Morgan has joined the company as Senior Vice President of Global Design and Construction. In this new role, Morgan will oversee design and construction standards across the company, establishing an aesthetic and structural standard for current and future development in IDI Gazeley's operating areas. He will be based in the company's North America Core Support office in Atlanta.
"John's global experience and in-depth knowledge of the industry will help ensure we consistently deliver the best-in-class product our customers expect," said Jay Cornforth, Managing Partner, Global Head of Industrial at Brookfield Property Group and CEO of IDI Gazeley North America.
Morgan steps into this role after serving as Vice President, Investment Officer of Prologis. He led many developments through every facet of the process, including site selection, master planning, entitlements, design and construction. Prior to that, he was with The Facility Group, operating as General Manager. In that role, he was responsible for providing management direction of the European office as well as supervising every aspect of large scale supply chain and distribution center projects. He also managed high-profile industrial manufacturing, processing, distribution and warehousing programs for clients such as Coca-Cola Enterprisses, GE and Foot Locker.
Morgan holds a Bachelor of Architecture from the University of Texas at Arlington. He is a registered architect and member of the American Institute of Architects, and NAIOP.
For further information please contact:
IDI Gazeley
Reed Barrickman
404-479-1626
reed.barrickman(at)brookfieldlogistics(dot)com
Jackson Spalding for IDI Gazeley
Mary Claire Keane
404-214-3559
mkeane(at)jacksonspalding(dot)com
About IDI Gazeley
IDI Gazeley (Brookfield Logistics Properties) is one of the world's leading investors and de-velopers of logistics warehouses and distribution parks with 55 million square feet of premier assets under management and additional prime land sites to develop another 50 million square feet of distribution facilities near major markets and transport routes in North America, Europe and China. As part of Brookfield Property Partners, we belong to one of the world's largest and most sophisticated owners, operators and investors in real estate.
For further information, please visit http://www.brookfieldlogisticsproperties.com
About Brookfield
Brookfield Property Partners is one of the world's largest commercial real estate companies. Our goal is to be the leading global owner, operator and investor in best-in-class commercial property assets. Our diversified portfolio includes interests in over 100 premier office proper-ties and over 150 best-in-class retail malls around the globe. We also hold interests in multi-family, industrial, hotel and triple net lease assets through Brookfield-managed private funds.
For information, please visit http://www.brookfieldpropertypartners.com