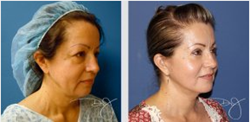 We'd like to respond with some tips that might help people who really want to get a procedure but who may be unsure about what's involved.
Los Angeles, CA (PRWEB) June 18, 2015
As the summer of 2015 gets underway, it seems as if every news cycle brings more and more detailed coverage of celebrity plastic surgery. That means that more and more people who are not Iggy Azalea or Khloe Kardashian are being reminded that they, too, would like a procedure, but they may be worried that a procedure is simply not for them. In response to numerous recent phone calls and e-mails from concerned prospective patients, Payam Jarrah-Nejad, M.D., F.I.C.S., F.A.C.S., better known to his patients simply as Dr. J, has some thoughts. "Plastic surgery is for everyone who wants it and can safely have it, but too many people are intimidated or confused by what they're hearing," said Dr. J. "We'd like to respond with some tips that might help people who really want to get a procedure but who may be unsure about what's involved."
1. "Yes, you are the kind of person who gets plastic surgery." - Some patients have admitted to being embarrassed about visiting Dr. J simply because they are not a famous actor or TV personality. Dr. J has performed successful procedures ranging from breast augmentation and body lifts to rhinoplasty and facial rejuvenation in Beverly Hills for men and women from just about all walks of life. From actual housewives (who are very different from "real housewives") to accountants, teachers, construction professionals and computer programmers, all kinds of people can and do take advantage of the work of a qualified plastic surgeon.
2. "Believe it or not, you probably can afford it." - Because plastic surgery is typically not covered by insurance, most people assume the cost of a procedure is simply out of reach. Dr. J regularly finds that many of his patients tend to have exaggerated ideas of the charges for most operations prior to coming in for a consultation. In fact, the doctor has found that, in his experience, the expense of a procedure is very rarely determinative of whether or not patients ultimately chose to have it.
3. "Yes, it's for men too." - Men – most of whom have nothing to do with show business --regularly come in to Dr. J's office for a broad range of treatments ranging from rhinoplasties (nose jobs) to liposuction and even facial rejuvenation procedures. A growing number of men afflicted with gynecomastia, a common condition resulting in excessively large breasts, have taken advantage of breast reduction procedures and have reported feeling extremely satisfied with the results and a great deal more self-confident.
4. "It's safer than ever and recovery times are decreasing." - As long as patients make sure they are working with a fully credentialed, board certified plastic surgeon, procedures are extremely safe. Moreover, Dr. J and other doctors have been working hard to shorten the recovery times for a number of procedures, allowing patients to resume their normal schedules in a more timely fashion.
Individuals who are interested in a plastic surgery but who have might have delayed learning more because they are neither famous nor extremely rich can call 310-993-3800 to inquire about a free initial consultation. They can also visit Dr. J's website at http://www.DrJPlasticSurgery.com.