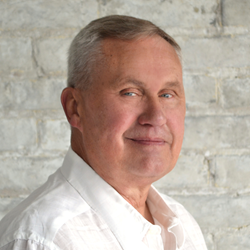 We are thrilled to have someone with Vaughn's background and passion for developing leading brands in B2B media
Fort Atkinson, WI (PRWEB) June 12, 2015
Vaughn Rockhold was announced as publisher of Concrete Contractor magazine, bringing a wealth of experience to the AC Business Media team.
Rockhold has extensive publishing and sales experience working for Hanley Wood, Penton Media, and Cygnus Business Media. During his career, Rockhold served as publisher/group publisher for many titles including Concrete Construction, Masonry Construction, The Concrete Producer, Government Product News, Public Works and Hanley Wood's Commercial Construction Group. He has been on various industry committees and boards and worked with The World of Concrete, American Public Works Association and The National Institute of Governmental Purchasing, among others.
"We are thrilled to have someone with Vaughn's background and passion for developing leading brands in B2B media," said Kris Flitcroft, AC Business Media Executive Vice President. "I've had the pleasure of working with Vaughn at a previous company and he has a proven track record of partnering with advertisers to help develop their strategic media plans."
About Concrete Contractor Magazine
Published seven times a year by AC Business Media, Concrete Contractor magazine is the trusted resource for concrete and decorative concrete contractors. It reaches an audience of 27,000+ concrete construction professionals.
About AC Business Media
AC Business Media is a business-to-business media company with a portfolio of renowned brands in heavy construction, asphalt, concrete, paving, rental, sustainability and manufacturing, as well as logistics and supply chain markets. The company vision is to continue providing industry-leading content to our audiences through our cutting-edge digital properties and print publications and to provide our advertisers the analytics and ability to reach the audiences they want through our brands.