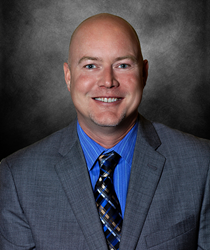 Imagine if Facebook or Google were tasked with creating a Property Management Software - this is what it would look like
Plano, Texas (PRWEB) June 17, 2015
ResMan® announced today that Patrick Johnson has joined the property management software company as a Regional Vice President of Sales effective June 1, 2015. Johnson joins the ResMan® team as a seasoned property management software professional with over ten years experience in the multifamily industry. Patrick's addition completes a productive quarter for ResMan's sales team focused on going the extra mile to provide Service First for new and current accounts.
A veteran in the property management software industry, Johnson is well aware of the impact ResMan® can have in the industry. "What made me familiar with this system was losing two deals and two current clients to ResMan. The reason provided by my prospective clients at the time was 'Imagine if Facebook or Google were tasked with creating a property management system - this is what it would look like.' I knew ResMan was filling a much needed gap in the industry, and I knew I want to be a part of that team," stated Patrick Johnson.
Johnson seeks to partner with his clients to create long term relationships, and has been providing Service First long before coming to ResMan. "His willingness to listen to and care for what the customer is actually looking for is rare in this industry. Too many times, representatives are focused on the "sale," while Patrick is focused on the long term partnership. With his years of experience at two large property management software companies and his passion for the partner and their success, Patrick was an easy choice as a key addition to the ResMan family," stated Phil Rodgers, Senior Vice President of Sales.
A native of Maine, Johnson calls Atlanta, Georgia home. He enjoys riding his skateboard, playing the drums, and spending time with his son, including a recent hike through the Grand Canyon.
About ResMan
ResMan® online property management software is a sophisticated, yet simple solution with a commitment to Service First. The leadership team consists of property management veterans who bring the service-centric culture of multifamily to ResMan®. With a full suite of solutions on one platform, for one price, users can capture all of their business information in a single, scalable system. Automate, accelerate and evaluate all aspects of performance, from individual assets to portfolio management. ResMan is a leading choice for companies who demand more from their property management software.
To learn more visit http://www.resmancloud.com, or call us at (855) 737-6261.