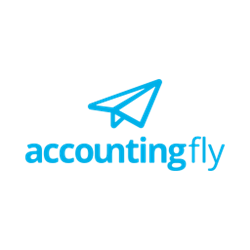 Practically every employer of accountants wants to connect with CPAs moving to their city.
Pensacola, FL (PRWEB) June 17, 2015
Finding a job in a new city can be challenging, even for professionals in high demand, such as accountants. Often, professionals who are on the move have no idea what the top firms are in their target city.
Using Accountingfly's new relocation service, accountingfly.com/moving, accountants with three years of experience up through the partner level can search job opportunities in their desired location. This new service benefits both sides, and it's free for everyone involved.
"Practically every employer of accountants wants to connect with CPAs moving to their city," said Accountingfly CEO Jeff Phillips. "In the good old days, executive search firms were the only way to meet relocating accountants, but the high fees they charge negatively affect the salary and bonus compensation the employer can afford to pay. We've found another, more cost-effective way to make the introduction."
Employees will love it because it's a stress-free way for them to learn about top employers in their target area without any commitment. Employers will find Accountingfly's new service an easy way to acquaint accountants at all levels with the benefits of working at their firms.
Accountants can set a free appointment with an Accountingfly Talent Advocate who can then make personal introductions to influencers, hiring managers, networkers, and top employers in the new location.
"It's a win-win," said Phillips. "Employers can use their recruitment-fee savings to bump up the compensation and benefits they can offer great talent, and job seekers can meet the best matches for them in their desired location."
ACCOUNTINGFLY is the accounting profession's online career community. Employers use Accountingfly to streamline the recruitment and hiring process of interns, early career and experienced accountants. Candidates create profiles to search for and apply to jobs, and have the option of making their profile private or visible to recruiters. Along the way, Accountingfly provides support and resources to accountants help ensure a successful career.