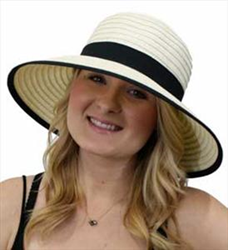 It's never too early to be proactive about sun protection
San Diego, CA (PRWEB) June 30, 2015
"It is never too early to be proactive about sun protection," states Marta Phillips, owner and founder of SunGrubbies.com. "We are particularly interested in getting the word out to children because sun damage is cumulative and the result of excessive exposure can take years to surface. We are extremely pleased with our new video which we feel is a fun way to educate children about the importance of sun protection." https://www.youtube.com/watch?v=t1ScDvSgN14
SunGrubbies.com offers sun protective products for people who want to protect their skin from the dangers of UV rays.
This is the site to discover unique sun protection products like Sun Sleeves, Sun Gloves and the popular Solar Face Shield. The Solar Face Shield provides full face sun protection and is the perfect solution for hyper pigmentation issues. It is also ideal to wear after facial resurfacing procedures such as laser or chemical peels.
Every head needs a large brim sun hat. Check out the extensive hat collection that includes extra large sizes for people who find it difficult to find a hat that fits. "Choose a hat with a brim of at least three inches," advises Marta Phillips. "The larger the brim, the better the protection," she adds.
Sun protection should be practiced year round. Be sun smart and be sure to choose products that provide maximum protection. Do not rely on one product for complete protection. The best plan is to combine sun protective products with sun safety measures, such as limiting time spent outside between the hours of 10:00 am to 4:00 pm. This is when UV radiation is at its strongest. Also, try to seek shade whenever possible.
About SunGrubbies.com
SunGrubbies.com is a sun protection company that has been in business in the San Diego area since 1997. Started by Marta Phillips, an avid beach volleyball player, Marta found staying sun safe was neither comfortable nor attractive. Her solution was to start a company that would keep people safe under the sun by offering stylish, comfortable sun protective clothing and accessories of the highest quality and reliability. For more information visit http://www.sungrubbies.com, to view their selection of sun protective products as well as sun tips, links and sun safety information.
SunGrubbies.com products have been laboratory tested for their sun protective ability and every purchase is 100% guaranteed. Their San Diego hat shop is open 10:00 am to 2:00 pm Monday through Friday.