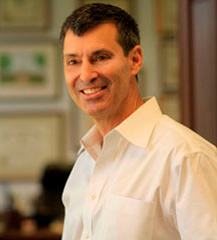 The jury spoke, and an innocent man was freed.
Marquette, MI (PRWEB) June 24, 2015
Minns' and Arnett's client, Jon Matteson, was charged by the Internal Revenue Service (IRS) with four counts of income tax evasion after purchasing trusts and paying for faulty tax and trust planning advice. The case (Case # 15-CR-00001) against Matteson was prosecuted by Assistant United States Attorney Rene Shekmer in the United States District Court of Western Michigan.
Jurors acquitted Matteson on all four counts of income tax evasion. If convicted, Matteson faced up to twenty years in federal prison and up to one million dollars in fines.
Minns was pleased with the verdict. "The jury spoke, and an innocent man was freed."
About Michael Louis Minns
Michael Louis Minns was licensed by the Texas Supreme Court on June 13, 1977, and on the following Monday tried his first case. He has over 30 admissions in Federal and State jurisdictions across the continental United States and has appeared in courtrooms in more than 30 states, territories and countries.
His trial and appellate work spans the country from Alaska and Hawaii to Texas, Arkansas and New York. His cases have appeared in periodicals such as The New York Times, Reader's Digest, Houston Post, Houston Chronicle, San Antonio Light, Arkansas Democrat, Arkansas Gazette, Kerrville Mountain Sun, Memphis Commercial Appeal, People Magazine, and The U.S. Observer.
Minns is also the author of two popular books on his trial work: The Underground Lawyer and How to Survive the IRS, and has authored two law journal articles for attorneys: "A Brief History of Willfulness as it Applies to the Body of American Criminal Tax Law" and "Cross Examination of the Government's Witnesses in a Criminal Tax Defense Case."
Minns maintains a broad general law practice covering a large and varied spectrum, with a strong emphasis on his professional experience as a criminal tax defense lawyer and in suing bad lawyers for legal misconduct in malpractice suits. He has handled criminal law cases ranging from misdemeanors to capital murder.