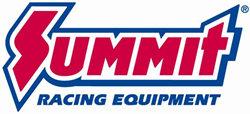 Tallmadge, OH (PRWEB) June 19, 2015
Since LS swaps are becoming more and more commonplace, Hooker has just unveiled parts to make the process easier. The latest Hooker LS Swap Components tailor-made for 1978-88 GM A- and G-Body cars and 1973-87 Chevy C-Series trucks.
One of the most common issues surrounding an engine retrofit involves header clearance. Hooker's LS Swap Headers are vehicle-specific solutions to fitment issues. Available in mid- and full-length styles and with painted or ceramic-coated finishes, these headers are designed to optimize the performance potential of the LS engine while still fitting snugly under the hood. Hooker also makes Intermediate Pipes and Tail Pipes to make the swap go smoothly.
Retrofitting an LS engine into a G-body or C-series truck also requires new engine mounts. Hooker's Super Competition Engine Swap Motor Mount Kit is based around a pair of high-quality zinc-plated steel brackets that bolt directly to the frame.
For builders planning a Borg-Warner T-56 transmission swap as well, Hooker makes a Transmission Crossmember that eliminates the G-body's clearance issues. It also positions the transmission at an ideal 3-3.5 degree angle to ensure proper u-joint function. The crossmember is designed to work with Hooker's LS swap engine mounts and headers. Depending on application, the T-56 swap may require additional Crossmember Extension Brackets, available separately.
Summit Racing Equipment
http://www.SummitRacing.com
1-800-230-3030